Ferrari F12 Berlinetta – "fastest road car ever"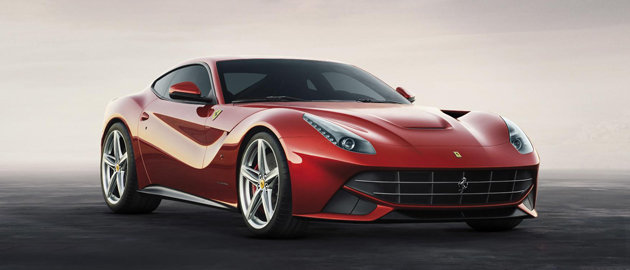 The Italian car maker Ferrari unveiled the successor to the Ferrari 599. According to the company based in Maranello, Ferrari F12 Berlinetta has been designed to deliver "unsurpassed driving involvement whatever the road or track".
"The design of the F12 Berlinetta is… a perfect balance of uncompromising aerodynamics with harmonious proportions
interpreting the typical elements of Ferrari's front-engined V12 cars in an original and innovative way," said the company.
The design process – undertaken by both Ferrari and Pininfarina – involved with lengthy wind tunnel testing and extensive computational fluid dynamics (CFD) simulations.
F12 Berlinetta's interior is a collaboration between Ferrari Styling Center and Pininfarina.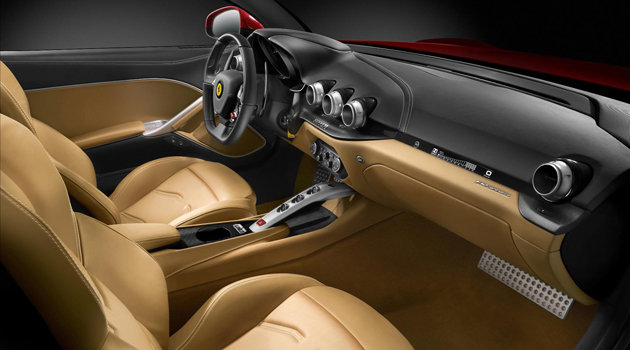 Ferrari F12 Berlinetta Engine:
Type-  65-degree V12
Total displacement-  6262cc
Maximum power output-  740 CV at 8500 rpm
Maximum torque-  690 Nm at 6000 rpm
Ferrari F12 Berlinetta Dimensions and weight:
Length- 4618 mm
Width-  1942 mm
Height- 1273 mm
Weight distribution-  46% front 54% rear
Weight-power ratio- 2.1 kg/CV
Ferrari F12 Berlinetta Performance:
Maximum speed- over 340 km/h
0-100 km/h- 3.1 seconds.