Smartphone is beginning to threaten traditional camera makers.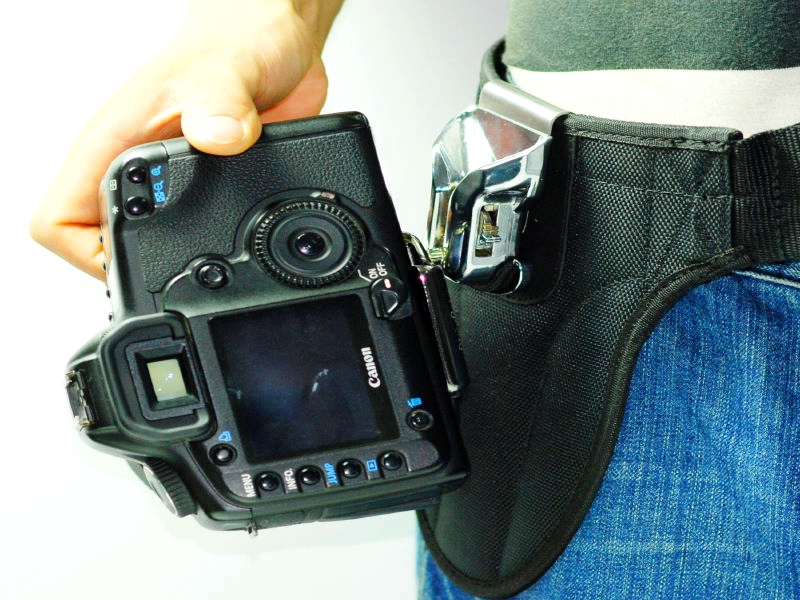 ---
This article titled "Camera-makers focus on adapting to smartphones' market surge" was written by Charles Arthur, for The Observer on Monday 13th April 2015 06.30 UTC
Times are hard in Japan, and particularly so for the makers of single lens reflex (SLR) cameras – those one you see professionals touting,especially their digital (DSLR) variant. Combined worldwide sales of DSLRs and their sibling, mirrorless digital cameras are slumping year after year, according to data from Japan's Camera and Imaging Products Association.
Shipments of film cameras essentially died in 2006; DSLRs, which had been rising since 2000, quickly took over, ramping up until they reached a peak in 2008. The financial crisis in 2009 depressed sales badly but, after recovering in 2010 to a high of 120 million, they have gone down to a forecast of just over 30 million this year. Mirrorless cameras, which are more compact than SLR styles, have seen some growth, but they can't make up for the overall indifference of the market to Cipa's members' offerings. Cipa isn't the whole of the world's camera industry, but it represents the vast majority of the high end – and so the money. And those numbers show that the money is pouring out of their business.
This stark reality seems to infuriate people who love SLRs and DSLRs. Browse a few camera sites, and you'll find people fulminating about the rubbish quality of photos taken with smartphones; you'll also find them commenting on articles comparing the picture quality from various smartphones. Yes, DSLRs capture more light, because they have a larger sensor, and they have lots of settings to fiddle with. Their problem though is that they aren't connected, and they don't have a ton of apps devoted to sharing photos on them. They don't (in general) have 3G or Wi-Fi connectivity. In 2013 Samsung made an Android-powered mirrorless stand-alone camera, the Galaxy NX which included 4G connectivity; it cost £699. Despite the apps and the Wi-Fi, there hasn't been a follow-up, which I take to mean that it didn't sell very well.
Digital stand-alone cameras might be able to take better pictures (though probably only in the hands of a professional), but most people aren't professionals; and they don't want to carry around a second device.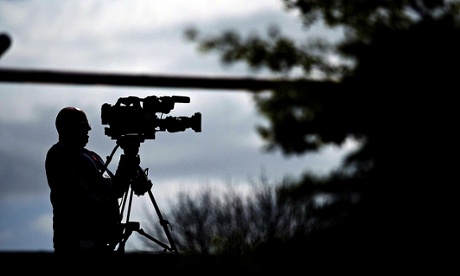 It's very noticeable how hard the top smartphone makers are trying to make the camera modules in their devices better and better. They're not just trying to edge out stand-alone cameras; they're trying to destroy them and own their space. Apple, in particular, having started with a pretty shoddy 2-megapixel offering in the first iPhone in 2007, has poured resources into its camera software and image processing. By the end of 2014 this put the iPhone 6 and 6 Plus to the top of camera site DXOMark's testing in October, just ahead of Samsung's Galaxy S5; we await its tests on the Galaxy S6.
And it's not just stills where the smartphone is beginning to threaten traditional camera makers; video is the natural followup. In December 2014, the BBC's Ed Campbell needed to get some video of the chaos inside Heathrow's departure terminal; his phone was already outfitted with the BBC's in-house iPhone app for newsgathering, PNG. He took some video, found a Wi-Fi hotspot, and uploaded it to the BBC's system; and it was used on the 10 O'Clock News. It didn't, he thought, look that different from the footage taken by a professional with a shoulder-mounted camera.
So what's the future for the members of Cipa? Well, there is some good news. Top-end smartphones are selling in ever-greater numbers, and they need top-end sensors too. Sony announced recently that it's going to increase its production of image sensors by 45% over the next 18 months to meet growing demand. Sony's imaging division (which makes the sensors) is one of its most profitable divisions. Its customers include Xiaomi, the fast-growing Chinese smartphone maker, and Apple. When there's a gold rush, sell shovels.
guardian.co.uk © Guardian News & Media Limited 2010
Published via the Guardian News Feed plugin for WordPress.