The Richest US States and Cities by UHNW Population.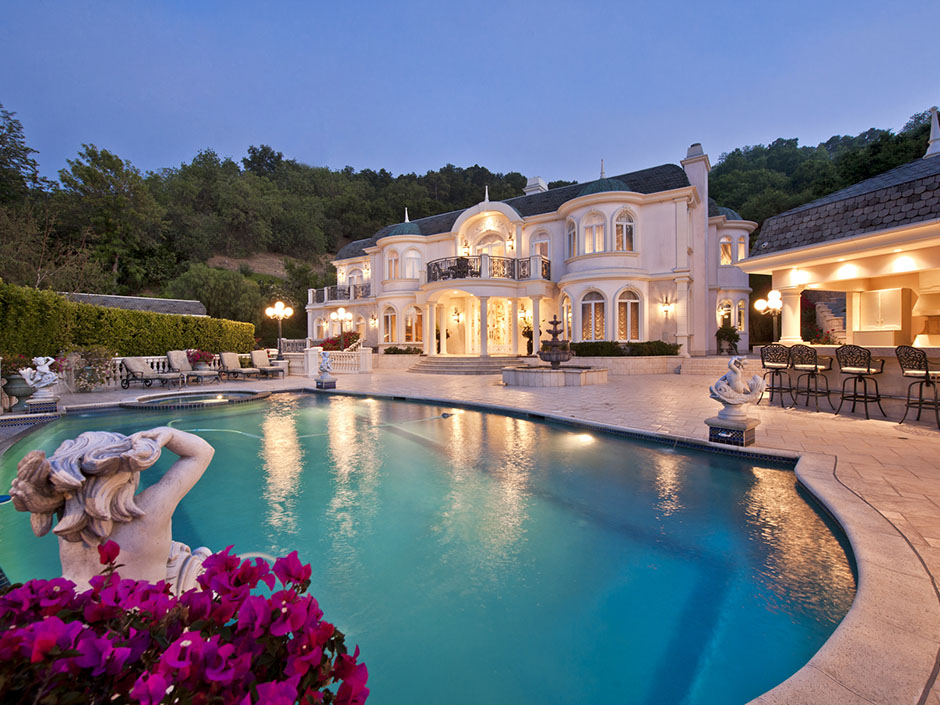 California is the state with the highest number of ultra wealthy individuals in the United States, according to the Wealth-X Special Report on America's Ultra Wealthy Population. New York City maintained its status as the city with the largest ultra wealthy population in the United States – and in the world.
There are 13,445 ultra high net worth (UHNW) individuals – defined as those with US$30 million and above in net assets – based in California. These individuals are mostly located in San Francisco (5,460) and Los Angeles (5,135). California's UHNW population is larger than the UHNW population of the United Kingdom (11,510).
The state of New York ranks second in the United States with 9,530 UHNW individuals, 8,655 or 91% of whom are based in New York City.
"Breaking down America's UHNW population by state, we see that some states are particularly significant: for example, there are more UHNW individuals in California than in the United Kingdom, there are more UHNW individuals in New York than there are in India, and there are more UHNW individuals in Texas than in all of Canada," says the report.
Alaska was the only US state to experience a decline in GDP over the last year, while Hawaii experienced no growth. It is therefore not surprising that, in the last year, Alaska and Hawaii experienced no growth in their UHNW populations, while New Mexico and Vermont only saw an increase of five UHNW individuals over the same time period. Wisconsin and Connecticut also experienced disappointing growth, with their UHNW populations increasing by less than 3%, adding only 30 and 35 UHNW individuals, respectively. Those four states also experienced below average GDP growth.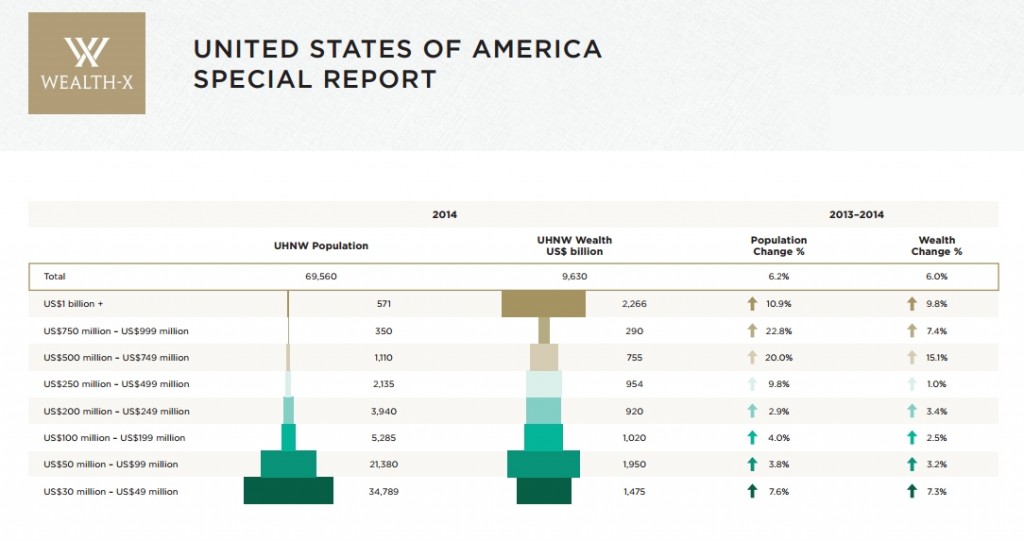 Below are other highlights from the special report: The United States is home to the world's largest population of billionaires (571).
There are more UHNW individuals worth US$30 – US$49 million in the United States than there are UHNW individuals of all wealth tiers combined in any other single country.
There are more UHNW individuals in Texas, the United States' third largest state, than in all of Canada.
California and New York added 865 and 585 UHNW individuals respectively to their populations in 2014, the largest increase in UHNW population size among US states.
North Dakota's UHNW population grew 14.3%, making it the state with the fastest growing UHNW population.
Florida's UHNW population increased by more than 10%, adding almost 500 new individuals over the past year, due to strong growth in the state's financial and real estate sectors.
Michigan added almost 200 new UHNW individuals in 2014 due to rising confidence in the state's economic outlook.