#charriolmixandmatch: Forever fashion menu.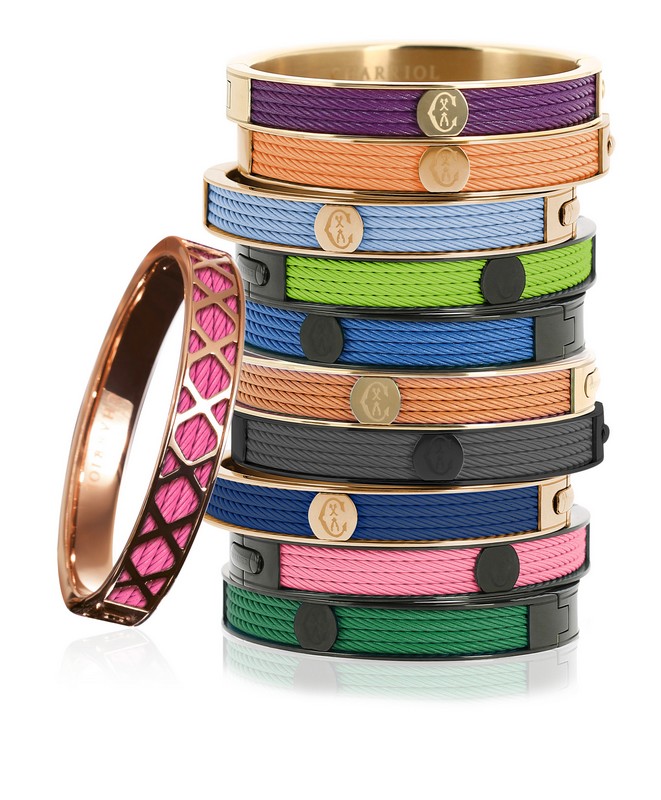 Learning how to look & feel Forever Young  starts with the foods for your mind and body and continues with your fashion accessories. Let's play so that we can rediscover the extraordinary around us. A new collection of colored bracelets, bangles or watches from Charriol may not be the key to the fountain of youth, but will certainly place the wardrobe into the front line of summer stylish. A quality blend of jewelry can knock some years off of the appearance.
Charriol cable jewelry is instant French chic language and a carpe diem anthem. The luxury watch and jewelry house speaks playfulness elegance and a constantly renewed personalisation, so we've made a habit over the years to look at their new additions. We like this year's smart selection of subtle nuances. These bold colors mean big fashion health benefits. They all combine and form a unique ensemble. So, why not wear them all together and beat the boredom?

Charriol Creative Director, Coralie Charriol-Paul revisited the brands's iconic twisted cable motif and transformed it into a new collection screaming "J'aime la vie!" message. Judging by the colors, Forever cable bracelets range is a treasure trove of fashion vitamins, standing out both when worn alone or layered together. With this selection of truly delicious pieces for our summer looks, we embarked on a "wardrobe rejuvenation" project.
The Forever bangles are one of Charriol's most popular cable jewellery lines. For 2015, the new colored cable bangles in rainbow shades are framed by rose gold or black. Cobalt blue, peach, pastel fuchsia, pistachio light green or charcoal steel and stainless steel cables are placed on a black frame adorned with small Charriol insignia in rose gold or black discs. The result is an edgier look. This is jewelry to take you from shopping to boardroom, urban trips, a croizette adventure and to a dinner à deux.
"I personally love bracelets, and the trend for stackable, personalised jewellery is here to stay," explains Charriol's New York-based Creative Director. "By mixing and matching these pieces, women can create their own signature style, whether they prefer a statement cuff from Forever , or my delicate intricate Tango designs: they can be a rock-chick or romantic, depending on their mood!" adds Charriol-Paul.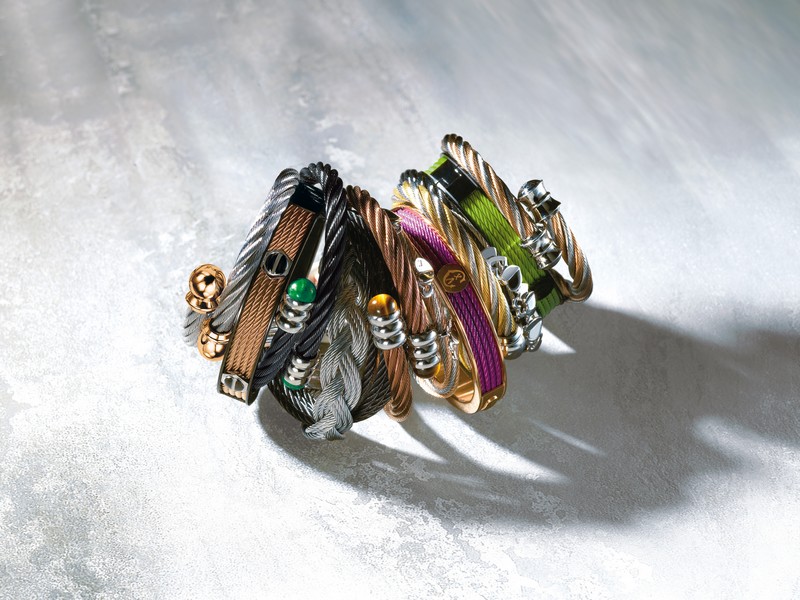 For more "Your time to shine" inspiration, let's take a short look at the collectable Banglemania coloured or monochrome designs. The are six variants to choose from: twists and cables, torques, cuffs, wrapped with wires or plainly elegant, in a spectrum of styles, including bronze, silver, black and gold. When we pair them, Charriol's historical motto is always coming to mind – "L'Art de Vivre la Différence."
Instant dreams of Côte d'Azur. Match it – Clip it.
Being avid travelers and loving maritime adventure, it is a natural link for us to also love jewelry inspired from the nautical universe and Mediterranean lifestyle.
Another Charriol's feminine addition we're loving is a special new version of the ST.Tropez 35 watch, a tribute to the French Mediterranean scenic resort destination, renowned as the setting for films including And God Created Woman starring Brigitte Bardot. ST.Tropez 35 watch is the best example of the power of iconic style, enduringly timeless and chic. This 4 in 1 precious piece is a power jewelry, a style statement, a delicate timepiece and a mood booster.
"Our St-Tropez Style variant invites women to customise their watch with interchangeable bracelets and pretty clips. The 'Secrets' model is for fun-loving girls that will delight in seeing 'Love' light up on their watch faces after dark. Women seeking the height of elegance will fall in love with 'Pavé Diamonds', as our most iconic watch is embellished with sparkling diamonds. A purple edition in Charriol colours is a celebration of our brand," explained the award-winning jewelry house based in Geneva.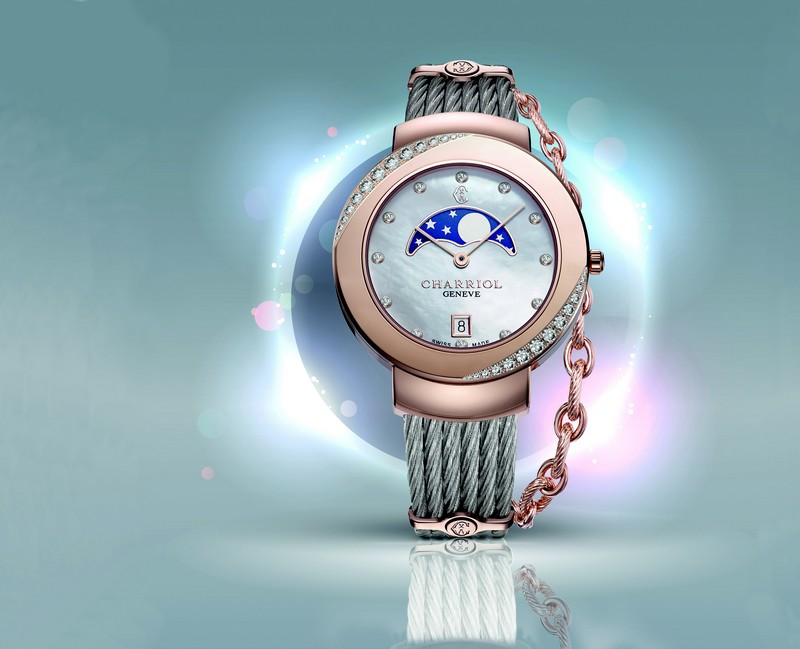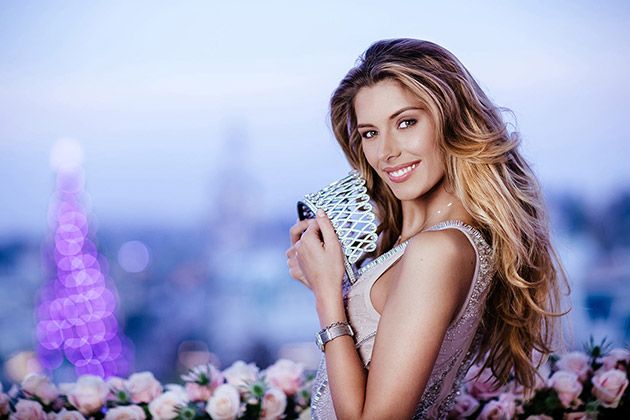 For this year's Baselworld, Charriol, the official watch manufacture for Miss France, captured our attention with this 35mm St-Tropez stainless steel/ yellow and pink-gold plated PVD watch with a special lunar calendar placed on a mother of pearl dial. Featuring Charriol's hallmark twisted cable strap and chain, the watch is adorned with an engraved bezel, white Mother-of-Pearl dial with large moon-phase opening. St Tropez 35 is easy to style with shirts, work-wear, blazers, evening oufits as it is with jeans and jackets. This jewelry is a way to say who your are without having to speak. It has the power to be this one little thing that can make you feel "forever stylish".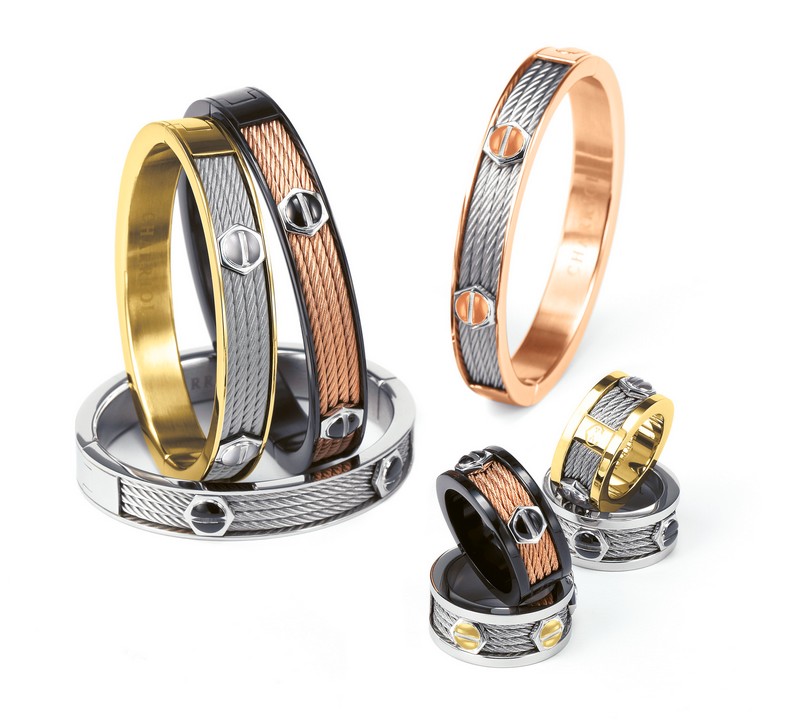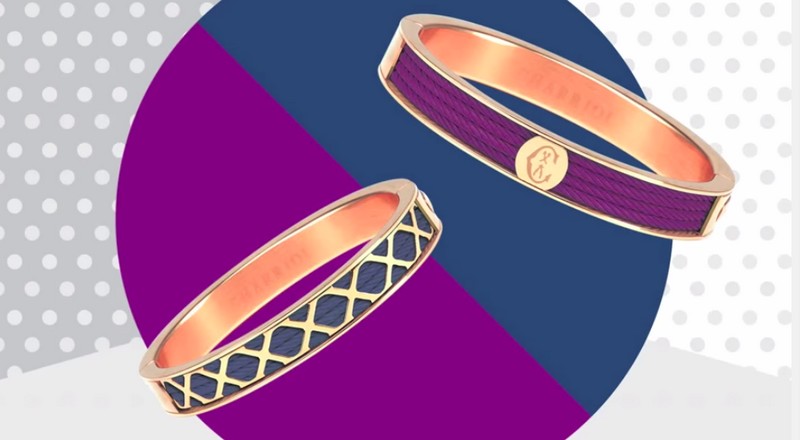 2LUXURY2 partnered with the brand to write this article but every word is ours.