Britain should be doing more to encourage Chinese shoppers to visit the country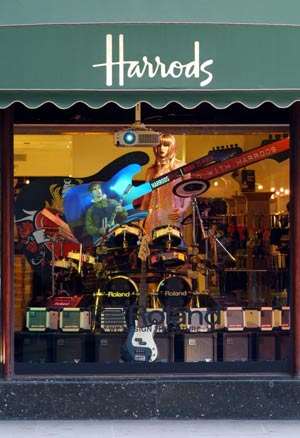 Money is no object for many Chinese shoppers, who have become a common sight in London department stores such as Liberty, Harvey Nichols and Harrods.
The average spend of a Chinese customer on a single transaction in London during January to October last year was 1,058 pounds ($1,700), 10 times the average spend of the equivalent British shopper.


British Fashion Council Chairman Harold Tillman said on Friday that Britain should be doing more to encourage Chinese shoppers to visit, and more importantly shop in London.
"We're going to cut through the difficulties the Chinese are undertaking to obtain a visa to this country," Tillman told
Reuters.
"The Chinese have proven to have an insatiable appetite for luxury goods and will go to great lengths to own the latest bag, coat or watch," said Julia Carrick, chief executive of Walpole, the organization representing the British luxury industry.
Many British businesses have been responding to the influx of wealthy Chinese consumers by learning traditional customs of handing a credit card back with two hands instead of one.
Louis Vuitton, Harrods and Harvey Nichols all hire Mandarin-speaking staff to help accommodate their Chinese customers. Other stores like Selfridges now allow for their shoppers to use UnionPay, the only domestic Chinese debit and credit card.