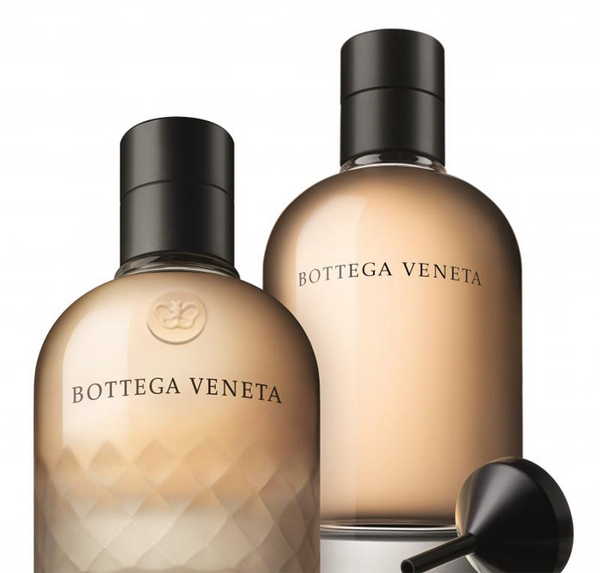 The Italian house Bottega Veneta enclosed its two iconic fragrances in artisanal bottles paying tribute to Venetian glassmakers. Available as of October in a limited edition, Bottega Veneta's first signature perfume and the Knot eau de toilette are now offered in perfume vials decorated with the intrecciato motif and the evocatove butterfly symbol. The detachable spray nozzle of The Bottega Veneta Deluxe Craftsmanship edition 2015 makes the handcrafted bottles easy to refill in the high-end brand's boutiques.
To complete the special collection, the label launched two scented candles in the same aromas, offered in handcrafted frosted glass.
The Deluxe Signature Craftsmanship bottle of 50 ml is priced at €90, while 100 ml refill costs €115. The candles from The Bottega Veneta Deluxe Fragrance Collection 2015 start at €68.
The Deluxe eau de parfum evokes the suppleness and sensuality of the house's renowned leather goods. For travelers, Bottega Veneta offers an elegant solution to parfum on the go. The small 4.7g solid parfum refills the elegant parfum compact creating a lasting presence in your life.
The fragrance, a leathery floral chypre, marries the olfactory of the Venetian countryside—fresh meadows, mown hay, flowers, earth, and wood—with the gentle richness of leather in a creation crafted with the meticulousness of a master artisan.