Creative action vehicles play a pivotal role in all 23 James Bond movies. The high performance machinery and the unique 007 defining inventions are essential to the continuing James Bond story.
'Bond in Motion" is the largest collection of original Bond vehicles in the world, currently celebrating its first anniversary at the London Film Museum.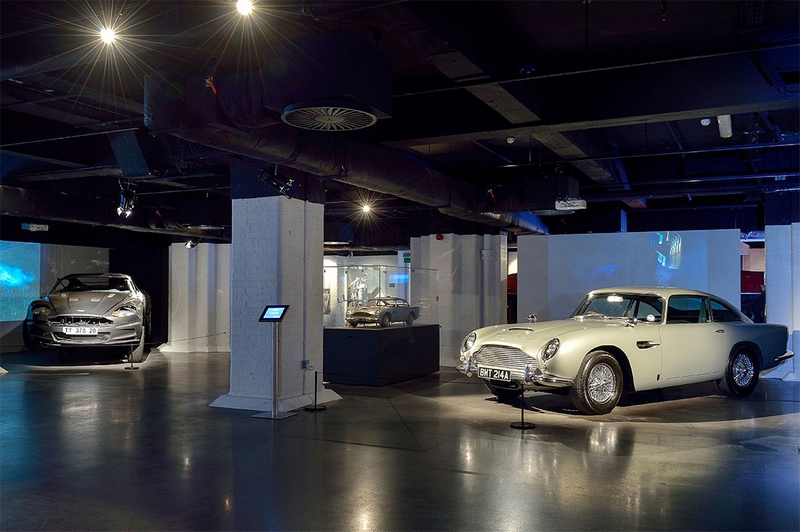 The exhibition has over 100 individual original items on display from all 23 James Bond Films from concept drawings, storyboards, scripts, model miniatures and full size vehicles from cars, boats, bikes and gyrocopters. There are no replicas – every vehicle exhibited is an original used for filming. The majority are loaned from the archive of EON Productions who produce the movies and the Ian Fleming Foundation who have located and restored many of the vehicles.
In the main exhibition space the numerous vehicles on display include the archetypal Bond car, the Aston Martin DB5, Goldfinger's majestic Rolls-Royce Phantom III and the unforgettable Lotus Esprit S1 submersible from The Spy Who Loved Me. Displayed alongside less predictable 007 modes of transport such as the Citroën 2CV and the Crocodile Submarine the exhibit also includes a variety of aircraft, boats and motorcycles.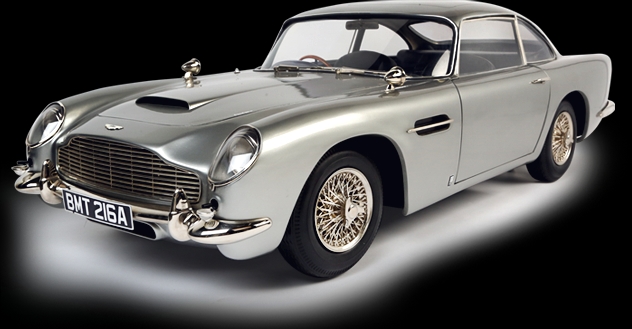 Bond in Motion One Year Celebration Week-end included vehicle displays in the Covent Garden Piazza by Aston Martin and the Aston Martin Owners Club. Among the line-up on show for one weekend only was an original Aston Martin Vanquish from Die Another Day, as well as the Aston Martin DBS sports cars used in Casino Royale and Quantum of Solace. There was also a selection of current Aston Martin models on display, as well as a line-up of classic Aston Martins courtesy of members of the Aston Martin Owners Club.