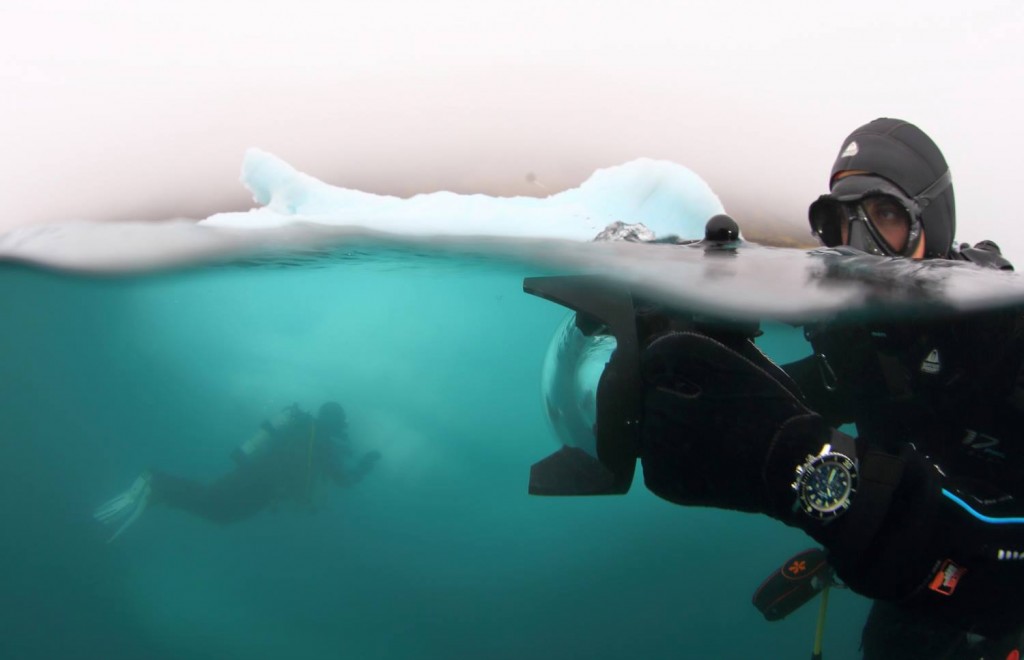 Franz Josef Land is a remote Russian archipelago harbors with a wild Arctic ecosystem that includes walruses, whales, polar bears, seals, and large nesting colonies of seabirds. But global warming may be affecting this remote ecosystem in ways we still do not fully comprehend. An international group of scientists and filmmakers is now assessing how pristine the ocean-land ecosystem is and comparing its current state with historical scientific baselines and photographs obtained by explorers in the late 1800s. The scientific results of the expedition will inform the management and conservation of the Arctic area.
In July-August 2013, National Geographic Explorer-in-Residence Dr. Enric Sala led a Pristine Seas expedition to Franz Josef Land in collaboration with Blancpain, the Russkaya Arktika National Park, the Russian Geographical Society, and National Geographic.
During the expedition, the explorers encountered large aggregations of walruses. Watch these giants hanging out with their babies. The team also experienced very profound encounters with Polar Bears and were able to confirm that the greatest terrestrial predator on earth is still abundantly populating this remote arctic ecosystem.