Beauty is in the eye of the beholder: Diane von Furstenberg x Google Glass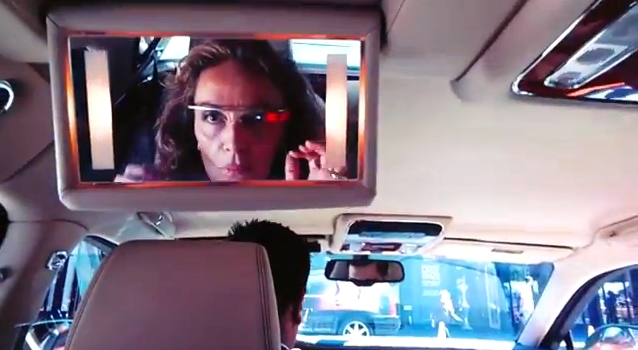 Innovative fashion designer Diane von Furstenberg tried on Glass, Google's latest technology that captures moments from a new perspective, at a conference that she attended with Google's co-founder Sergey Brin. Von Furstenberg immediately loved Glass and they agreed to bring Glass to New York Fashion Week. An army of Google Glass-wearing models provided social media with exclusive backstage photos.
In the week leading up to her Spring 2013 show in New York, and during the show itself, everyone from stylists and models to Diane herself used Glass to capture never-before-seen footage of the creative process.
"I am so excited to introduce Glass to the fashion world and use this revolutionary technology to give everyone a unique perspective into fashion," said fashion designer and The Council of Fashion Designers of America's President.
"Beauty, style and comfort are as important to Glass as the latest technology. We are delighted to bring Glass to the runway together with DVF," said Google co-founder Sergey Brin, who joined DVF for the runway finale.
The $1 500 Google Glass features a touch pad for control, a built-in camera and camcorder, speaker, mic, multiple radios and an information display positioned above the eye out of the line of sight, enabling hands- free smartphone access.