Until a cure is found, October will always be Breast Cancer Awareness Month.
Beauty For Breast Cancer Awareness Month. A smart way to show your support.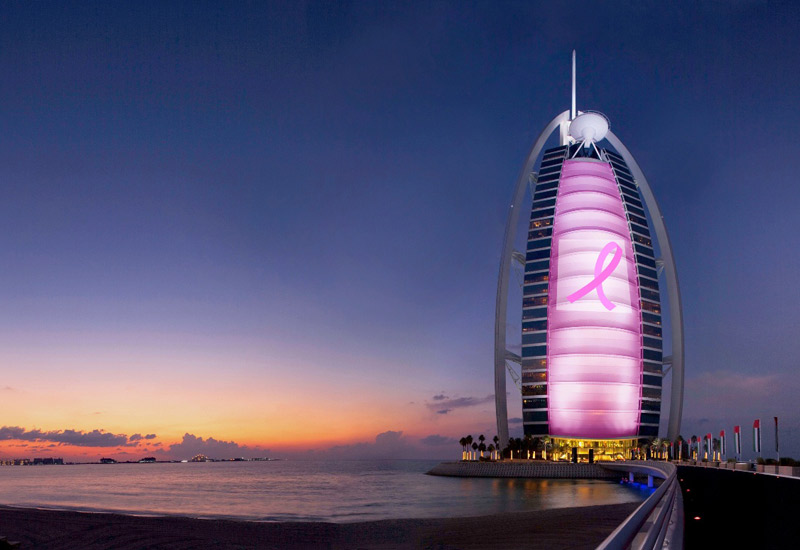 The pink ribbon is the most prominent symbol of breast cancer awareness, and in many countries the month of October is National Breast Cancer Awareness Month. Breast cancer awareness is an effort to raise awareness and reduce the stigma of breast cancer through education on symptoms and treatment. Supporters hope that greater knowledge will lead to earlier detection of breast cancer, which is associated with higher long- term survival rates, and that money raised for breast cancer will produce a reliable, permanent cure.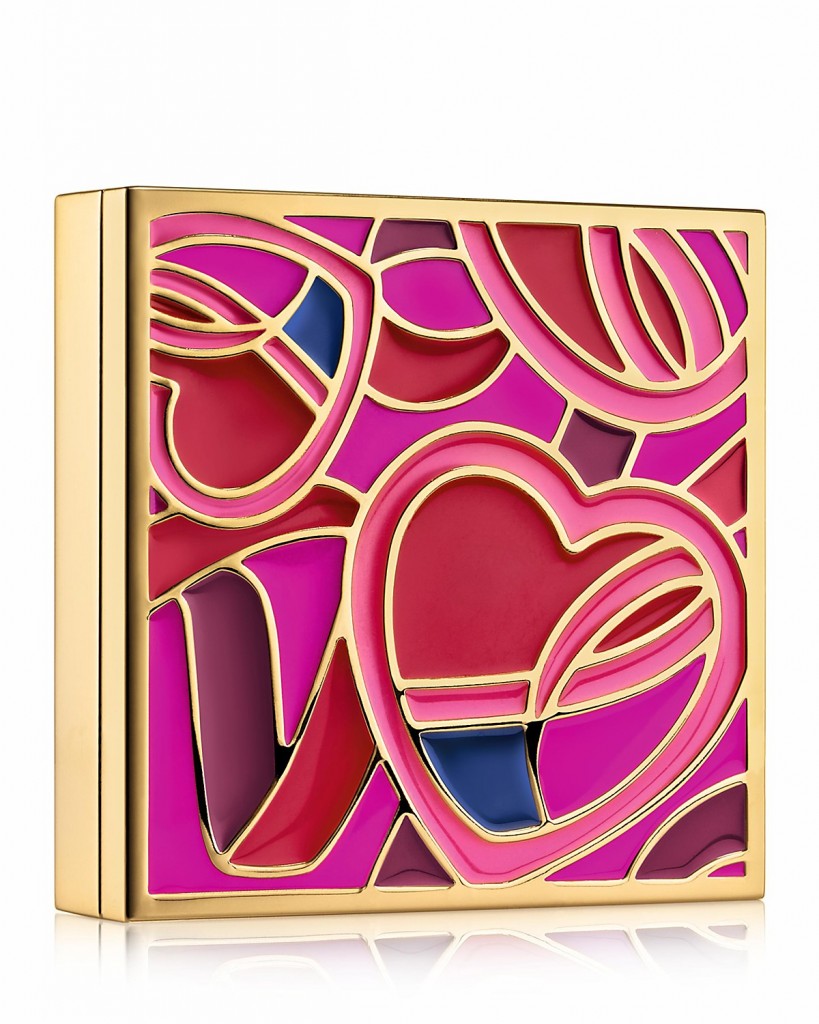 Each year, some of our most luxurious beauty brands are supporting the cause by releasing special pink editions of cult favourites.
Soothe hands with Crème de la Mer's new pink travel-sized The Hand Treatment, or give lips a flush of colour with Origins' ribbon-embossed Drink Up Lip Balm. Estée Lauder also joined the campaign with a new edition of Advanced Night Repair, Evelyn Lauder and Elizabeth Hurley Dream Lip Collection, a beautiful enamel jewelled pin and a striking solid perfume compact.
Each brand donated proceeds from sales to Breast Cancer Awareness to help provide emotional and practical support for anyone affected by breast cancer.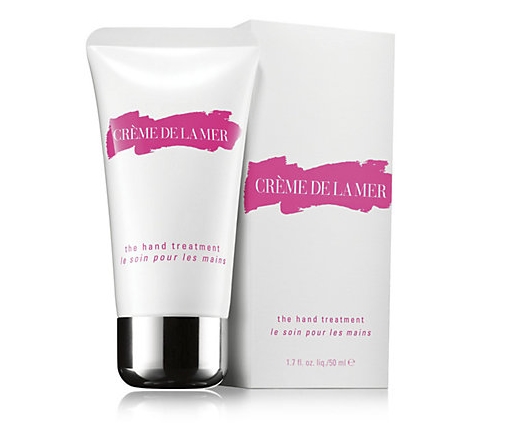 Crème de la Mer is supporting the Breast Cancer Awareness Campaign with the luxurious limited edition Hand Treatment. The original packaging of the Hand Treatment has been redesigned with beautiful pink accents to pay tribute to this cause, whilst the smaller, compact size of this item makes it ideal for use throughout the day.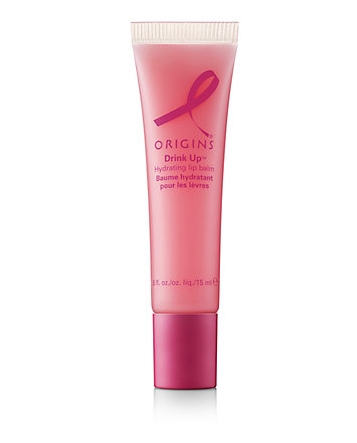 Drench lips with quenching moisture plus a luscious hint of tint. Aloe vera helps soothe, whilst apricot kernel and avocado oils deliver
nourishing hydration. Plus a complex of orange peel, barley and wheat germ help protect against future dryness. In seconds lips feel soft,
smooth.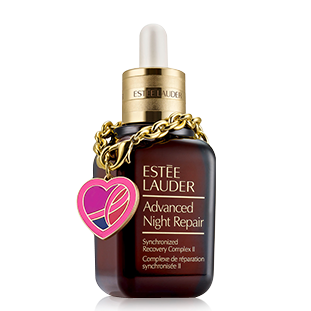 Created to honour Evelyn Lauder's dream of eradicating breast cancer in our lifetime. Estée Lauder donates £10.00 from every sale in the UK of the Advanced Night Repair Synchronized Recovery Complex II with Pink Ribbon Bracelet to The Breast Cancer Research Foundation.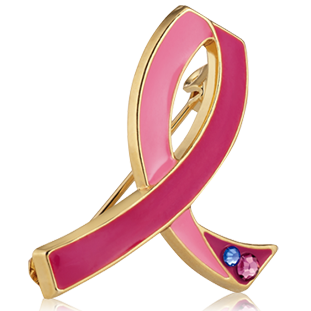 Estee Lauder knows that breast cancer doesn't just affect women. A blue stone has been added to the Evelyn Lauder Dream Pin's design to represent the 1% of men who are affected.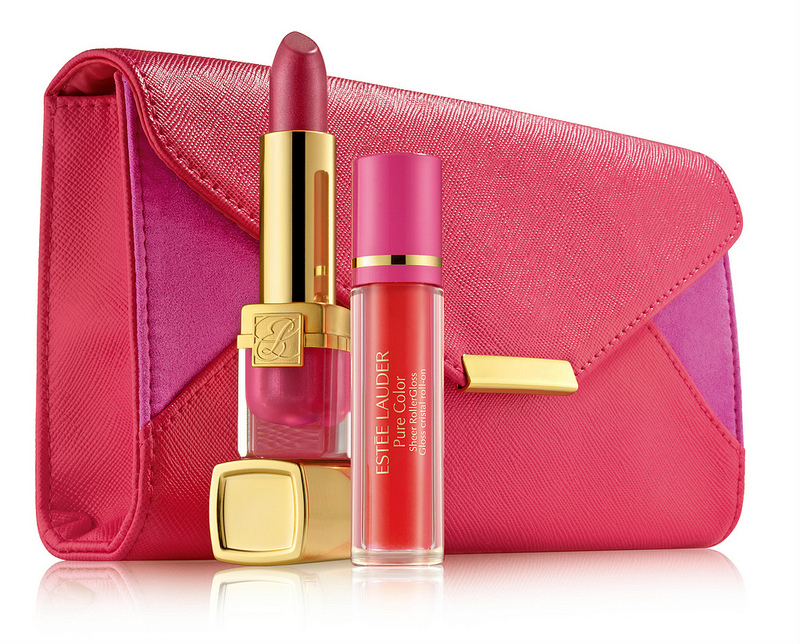 The most important way to join the fight against breast cancer is to educate women about their individual risk, and the options for those at high risk.
"The majority of women do not have a BRCA gene mutation, but other factors may place some at high risk for breast cancer," said Amber Trivedi, M.S., C.G.C., who leads genetics educational initiatives at InformedDNA genetic testing. "It's important for women to know whether or not genetic testing can help, to learn about options for those at high risk, and how to access these services."
It may be appropriate for a woman to meet with a genetics expert if: she or a close relative has had breast or ovarian cancer; a male relative has had breast cancer; any blood relative was diagnosed with breast cancer before age 50; a relative has had triple negative breast cancer; a blood relative has a BRCA 1 or 2 mutation, or other mutation known to increase breast cancer risk.