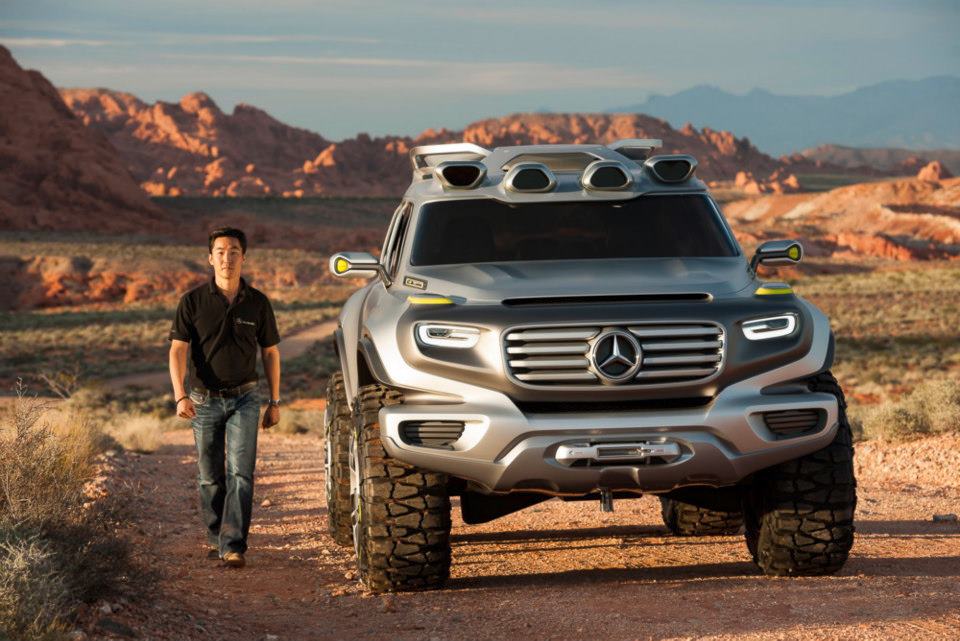 Enhanced green-car characteristics and off-road capabilities will be among the fundamental virtues of a police car in 2025, says Mercedes-Benz. "Highway Patrol Vehicle 2025" – that's this year's Los Angeles Design Challenge. Mercedes-Benz presented the Ener-G-Force concept car, a very futuristic spin on the Mercedes-Benz G-Class.
Of course the concept of the Ener-G-Force for the Los Angeles Design Challenge is pure, rendered science fiction. However, the notion of designing tomorrow's off-roader fascinated the designers at the Mercedes-Benz Advanced Design Studio in Carlsbad, California to such an extent that they evolved the vision of a police version into a civilian version and even built a 1:1-scale model. Like the "Highway Patrol Vehicle 2025", the shape of the civilian Ener-G-Force is modelled after the G-Class, the off-road icon whose continuous history goes all the way back to the 1970s and that to this very day still tackles the future as a stylistically and technologically advanced SUV.
Like the G-Class, the Ener-G-Force sports a front with an expressive radiator grille that incorporates the headlamps. LEDs in the headlamps form lamp units in the shape of a G. The front indicators and position lights are mounted on top of the wings as a significant G-Class element.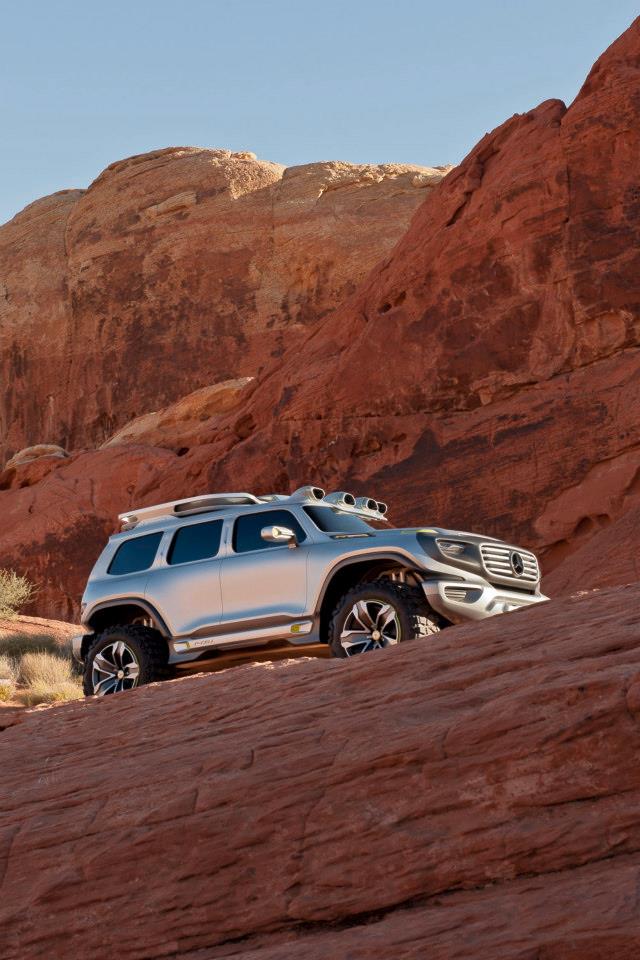 Gorden Wagener, Director of Design at Mercedes-Benz Cars: "The Ener-G-Force is the vision of an off-roader that, while reflecting tomorrow's adventures, also invokes the genes of the Mercedes-Benz off-road icon, the G model. Modern and cool, it could also be a clue about a new beginning for the off-road design idiom of Mercedes-Benz".
The Ener-G-Force stores recycled water in tanks on the roof, and transfers it to the "hydro-tech converter," where natural and renewable resources are converted into hydrogen for operating the fuel cells. The storage units for the electricity generated in this process are housed easily accessible in the striking side skirts. The Ener-G-Force emits nothing but water, has an operating range of about 800 kilometres and as a result truly is a green car, states the car manufacturer.
A "Terra-Scan" 360-degree topography scanner on the roof permanently scans the surroundings and uses the results to adjust the spring and damping rates as well as other suspension parameters for maximum traction on the respective surface, regardless of whether it is in terrain or on the road.