For those dreaming of round the world cruises and absolute comfort aboard, Sunreef Yachts launched a new sailboat. After a series of sea trials, Sunreef Yachts' new 58 ft sailing catamaran, christened Dragon Fly, left its shipyard cruising to Lisbon (Portugal) to meet her Owners.
The Dragon Fly boasts innovative features such as renewable energy systems, abundant automation, and top notch electronic appliances.
The boat features a spacious flybridge with helm station, a comfortable cockpit, saloon with a galley up, two guest cabins and an exclusive owners' cabin with en-suite bathroom and office area, in two separate hulls. Interiors combine warm burgundy and khaki tones giving a classic feel.
Even though the Sunreef 58's is just under 60 feet, there will be no shortage of space in the engine rooms, neither in the cabins. This is a huge advantage shared by all Sunreef yachts.
With two recent launchings among the power and sailing range and a unique floating Supreme Lounge, Sunreef Yachts
will have a prime presence at the upcoming Cannes Yachting Festival held between the 8th and 13th of September
2015.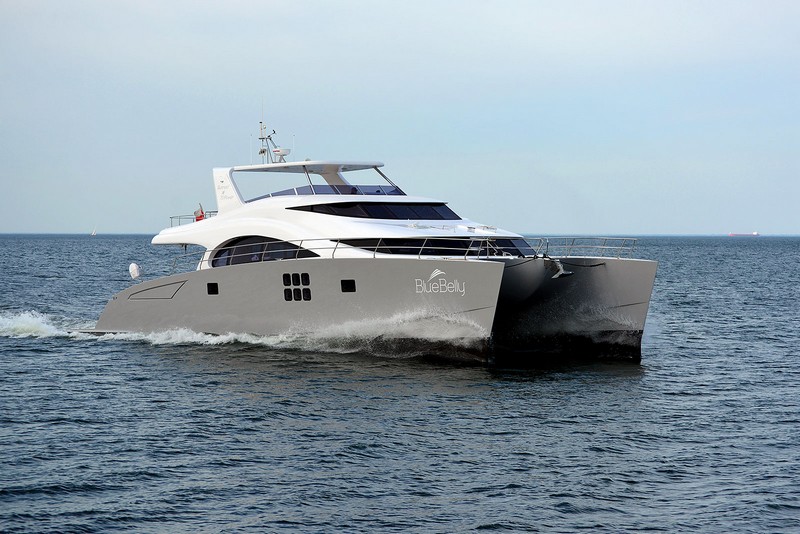 70 Sunreef Power Blue Belly
One of the novelties on display by Sunreef, introduced in May 2015, is the very first 70 Sunreef Power – Blue Belly with a fully open saloon on the main deck. Her impressive living space, in natural light colors, equaling over 240 sqm will definitely charm the most demanding yachting fans gathered at the event.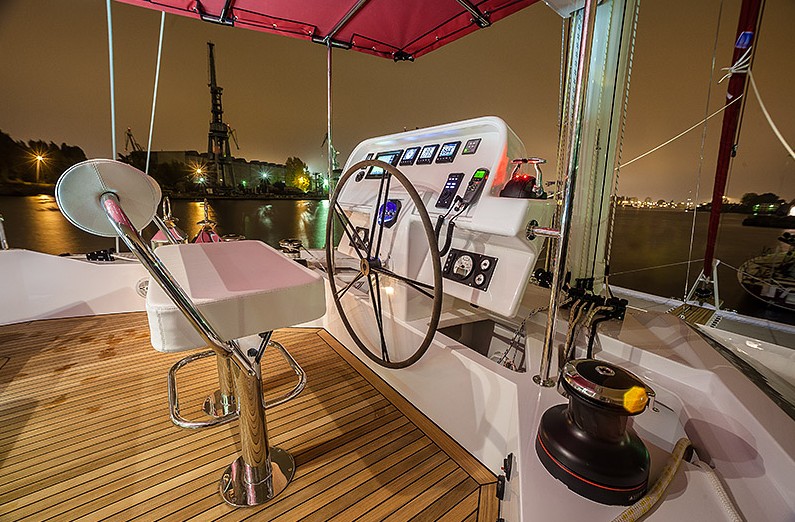 Sunreef 60 LOFT
The second yacht at the venue will be the latest unit from Sunreef 60 LOFT line. The yacht is the most luxurious, ready – to – sail catamaran available on the market. The Sunreef Yachts Design Office, consisting of the world`s best Interior Designers and Architects, prepared a fully equipped unit with timeless walnut finishing. The lightweight vessel with a carbon mast and boom offers functional sophisticated interiors of over 150m2 and incredible maneuverability.
One of the most innovative attractions for visitors will be the exclusive Supreme Lounge based at the Sunreef Yachts area and created on a special water platform. This unique area, constructed next to the exhibited yachts, will be dedicated to the company`s latest project, that has not yet been revealed and is now being discreetly materialized in the production halls of the Sunreef`s shipyard in Gdansk – Poland. Access to the Supreme Lounge will be by invitation only.