New York artist Ryan McGinness creates anniversary limited edition glow-in-the-dark label for Hennessy.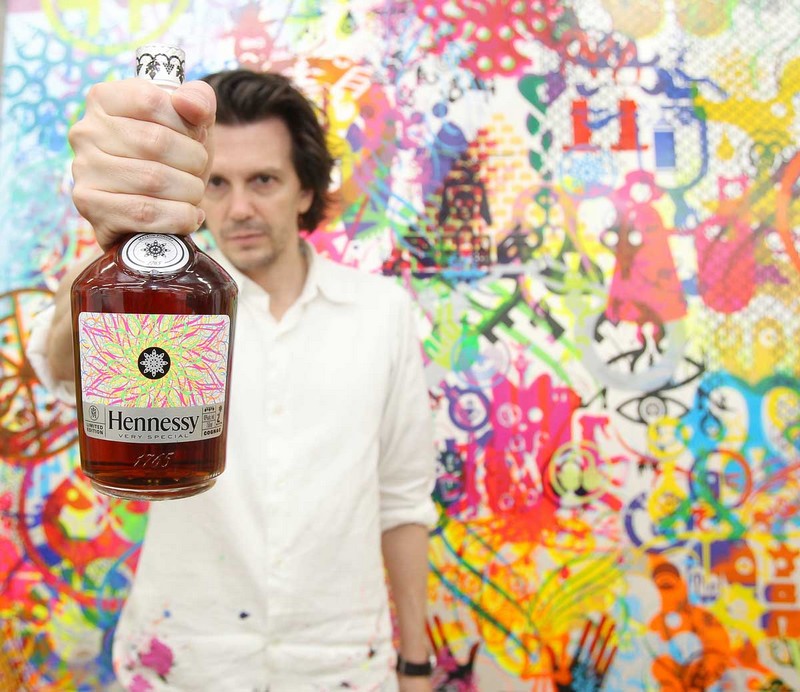 250 years of dedication to "the art of blending" are translated by the Maison Hennessy into the fith Hennessy V.S Limited Edition made in partnership with multi-disciplinary artist Ryan McGinness. McGinness' take on the iconic Hennessy V.S label features a distinctive radiant pattern in fluorescent colors that glow under black light.
"My process of combining elements and compounds to form mixtures parallels Hennessy's artful blending of eaux-de- vie to create Cognac. The shared approach to our crafts is part science and part art," McGinness explained the strong similarities between his artistic approach and the creation of Hennessy Cognac.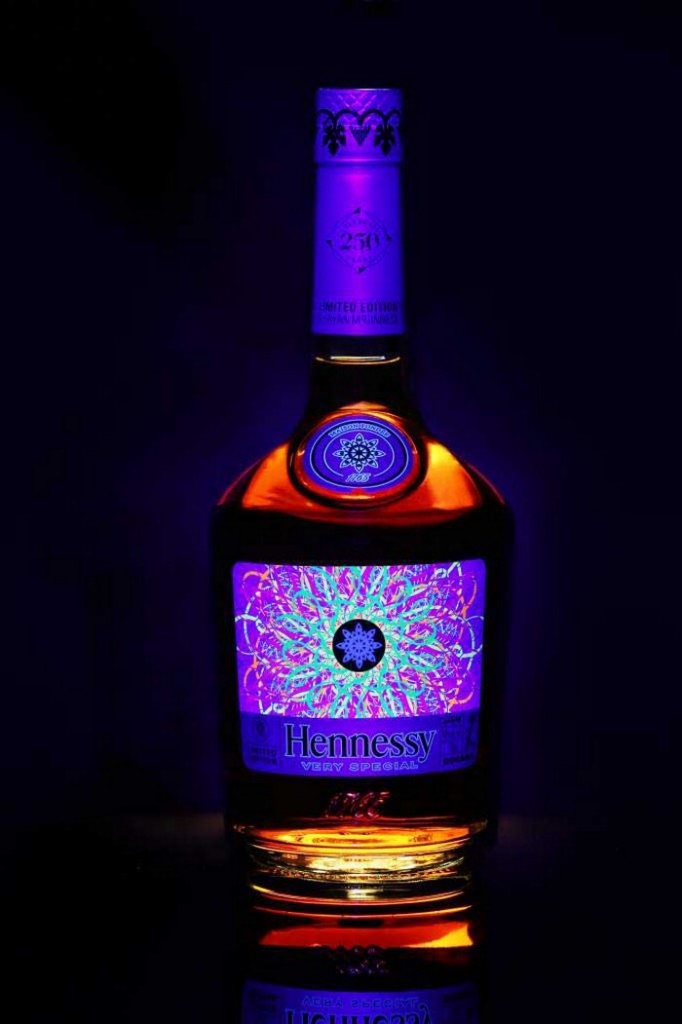 American artist Ryan McGinness is one of the most noted visual virtuosos of our time. Amidst a 20-plus year career of professional design work and exhibition, the Virginia-born artist has been heralded as "an art star" and "a leading pioneer of the new semiotics."
The label on each individually numbered 750ml bottle features an innovative brand first: a radiating pattern in bright fluorescent colors that is illuminated when the bottle is placed under a black light. True to his style, McGinness also re-interpreted icons within Hennessy's motif, including the brand's coat of arms, and highlighted the bottle's metadata – information found on the back of the label in fine print – through unique visual symbology.
In addition to the 750ml bottle, a limited number of deluxe sets in commemorative gift boxes (~$150)
are available. The Hennessy V.S Limited Edition Deluxe set features two individually numbered 750ml bottles with
different adaptations of the design by the artist in black and fluorescent colors on a black background. The Deluxe
set also includes a keepsake booklet, providing a special inside look at the collaboration, and two exclusive
artwork coasters.
The 2015 Hennessy V.S Limited Edition is the fifth in a series that has included critically acclaimed artists, KAWS,
Futura, Os Gemêos and Shepard Fairey. This year, the Maison Hennessy celebrates 250 years of an exceptional adventure that has linked the Hennessy and Fillioux families for seven generations and spanned five continents.