The 2015 Pebble Beach Concours d'Elegance is rapidly approaching.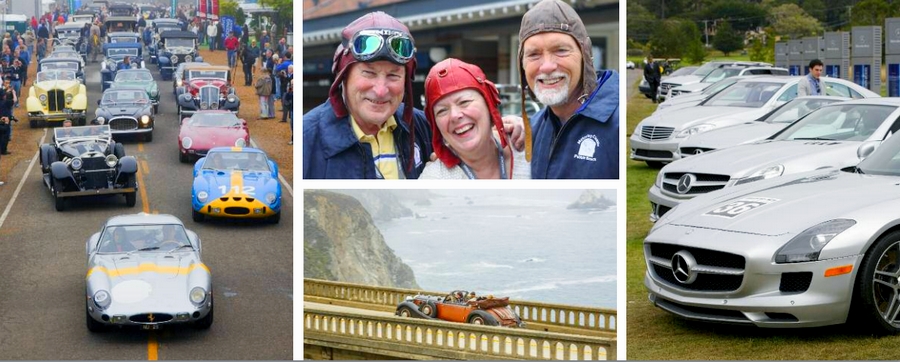 Pebble Beach and the Monterey Peninsula in California thrive each August as the center of the motoring universe. The Concours d'Elegance celebrates its 65th anniversary this year with an explosion of events during Pebble Beach Automotive Week (Monday, August 10, through Sunday, August 16.) The complete calendar is available at www.pebblebeachconcours.net/calendar.
2015 Pebble Beach Automotive Week caters to a wide variety of interests in the motoring universe—from the prized collector cars showcased at the Pebble Beach Concours d'Elegance and circling the track at the Rolex Monterey Motorsports Reunion to the latest new car debuts, exhibits, and forums that make history today.
Automobiles from all over the world will gather on the famed 18th fairway of Pebble Beach Golf Links to contend for the title of best of show at what is widely considered the most competitive event in the collector car world.
"It's been exciting to watch the growth of interest in collector cars, both here and abroad, particularly in recent decades," said Concours Chairman Sandra Button. "Car enthusiasts founded this event 65 years ago to share and celebrate great cars, and it's wonderful to know we've also played a role in encouraging others to celebrate great cars too."

The Pebble Beach Concours began in tandem with the first Pebble Beach Road Races. But after the races ended, the Concours was on its own for years. The first event to pair with the Concours, back in 1974, was the Monterey Historic Automobile Races, now called the Rolex Monterey Motorsports Reunion. A multitude of events have been added in recent years.
One of the newest events is the Pebble Beach Classic Car Forum, a series of entertaining conversations that debuted successfully at The Inn at Spanish Bay last year. The Forum features industry luminaries discussing important topics facing car collectors today. Must-see panels and interviews—all open without fee to anyone who registers—are offered Thursday through Saturday.