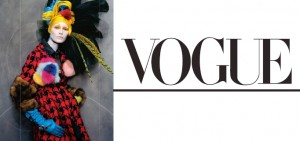 Vogue launches Vogue Archive (voguearchive.com), powered globally by WGSN and featuring 400,000 full-color, digitized images of Vogue's covers, advertiments, features, fashion portfolios, and illustrations, in their original context.
The archive, digitized in full color, includes all pages of every issue of American Vogue from 1892 to the present, including covers and advertisements.
The ultimate style authority, boffers an unparalleled record of fashion and social and cultural ideas across the span of its 120-year history.
Fast and specific, the Vogue Archive is powered by a sophisticated tagging taxonomy allowing users to search
and refine results in numerous ways:  Sort results by articles, images, covers, or advertisements; Browse by decade; Select a particular issue; Refine searches by brand, designer, photographer, or personality;  Search by color, materials, or clothing.
[adsenseyu1]