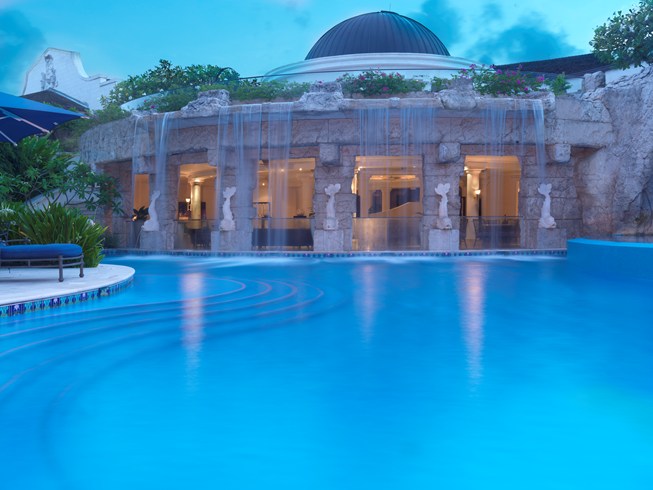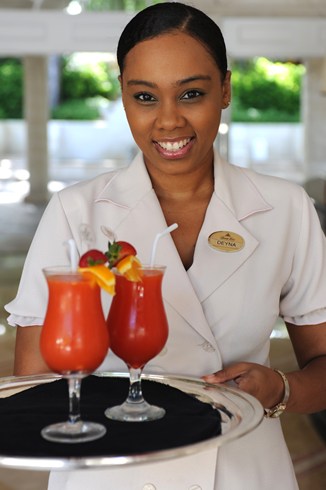 Rebalance, rejuvenate and restart. This is the mantra we are thinking of when planning a luxurious spa escape. The spa infuses the concept of well-being throughout the entire experience, evolving healthy practices to inspire an elevated lifestyle. Here are some ideas from Leading Hotels of the World to offer entrée to your Zen zone.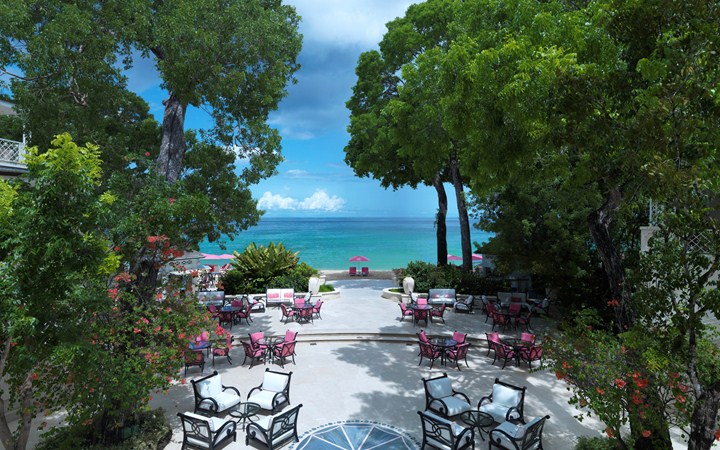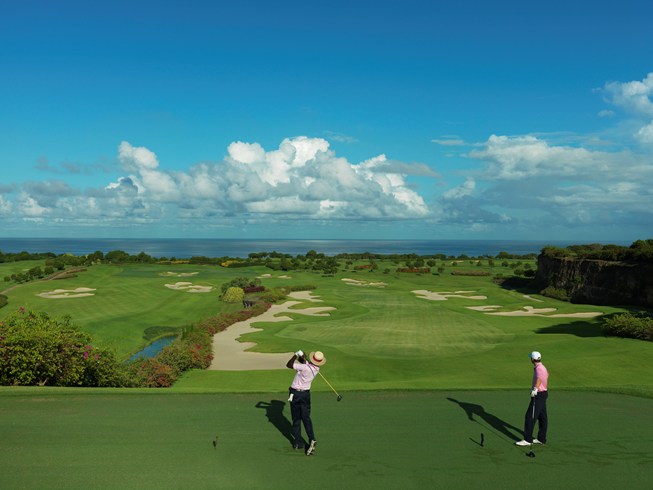 Sandy Lane, Barbados. Luxury Anti-Age Facial
Everything is over-the-top luxurious: there are three golf courses and the island's largest spa, but the warm service and a relaxing beach scene keep the fine Barbados balance of barefoot-chic. The spa offers an impressive range of massages, facials, scrubs, and wraps. Among them is relaxation-inducing Luxury Anti-Age Facial. Using the nourishing properties of rose and frankincense, this treatment is specially formulated for mature, dry, tired and devitalized skin. It includes a mud mask and overnight repair mask interspersed with the most relaxing facial massage. A specialized eye massage is performed to address fine lines and wrinkles in this delicate area and at the conclusion of this treatment, skin looks radiant and toned.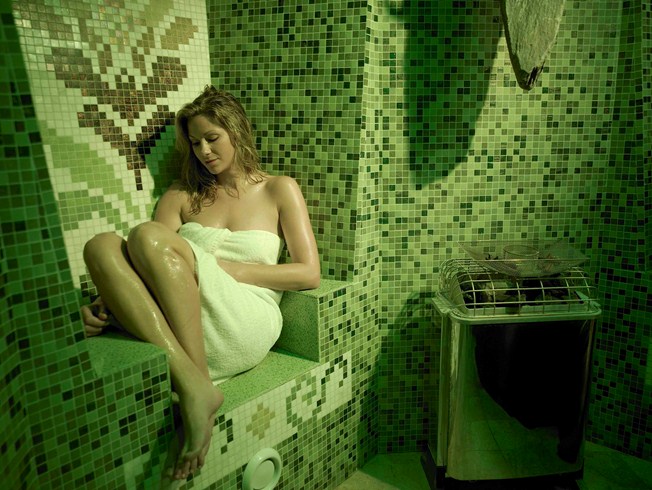 Ayurveda-nuanced treatments at Canyon Ranch Hotel & Spa Miami Beach – The largest and most beautifully appointed spa and
wellness facility in South Florida.
An oasis of warmth, this luxury all-suite hotel features the largest and most beautifully appointed spa and wellness facility in South Florida. And it is here where guests will find a host of Ayurveda-nuanced treatments to enhance relaxation. They can lose themselves in the Aquavana® thermal suite, a lavish array of healing waters, thermal cabins and soaking tubs where they can wander from one rejuvenating experience to the next, feeling renewed and soothed by the cool and warm waters. Holistic wellness researchers in Europe have found that the contrast of temperatures moves blood and lymph from one part of the body to another, facilitating the drainage of toxins from the body. For this reason, aqua- thermal circuits should always be followed with a cooling shower or the use of the Igloo.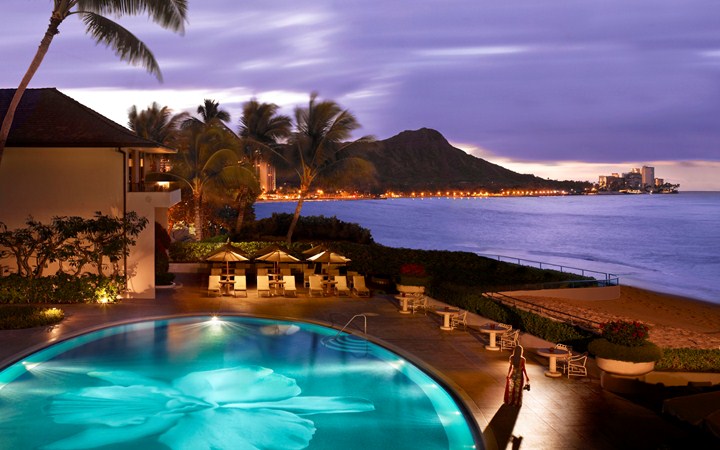 Polynesian therapeutic rituals at SpaHalekulani in Honolulu's Gray's Beach
Guests can lounge by the freshwater pool, which shimmers with a mosaic of 1.2 million pieces of blue South African glass, and dine at La Mer, the hotel's acclaimed French restaurant. Intertwining authentic Polynesian therapeutic rituals with today's purest products, award-winning SpaHalekulani professionals usher guests into an enveloping experience like no other. Among the most sought-after treatments are locally inspired ones, including the traditional Lomi Lomi – using oil of the kukui nut; the Samoan Nonu massage, incorporating hot stones to release muscular tension, using oil of noni; and
the Ho'Olele Signature Massage, an extraordinary deep barefoot massage, characterized by intense yet soothing strokes.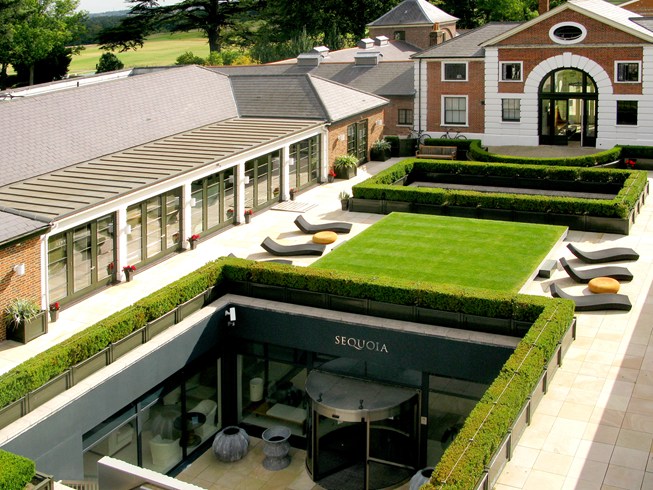 The Grove retreat in Hertfordshire, England
An ideal escape for families, the property offers a sophisticated kids club with an indoor swimming pool and a large playground. Adults, meanwhile, can play the championship golf course or relax at the award-winning spa Sequoia. And to help weary grown-ups regain a sense of equilibrium, the spa offers a soothing Chakra Balancing with Hot Stones. Lasting an 110 minutes, this calming therapy session provides an indulgent body treatment designed to melt away tension, and to align the body and mind. It begins with a gentle exfoliation, continues with a comforting massage with hot stones, and concludes
with a head massage.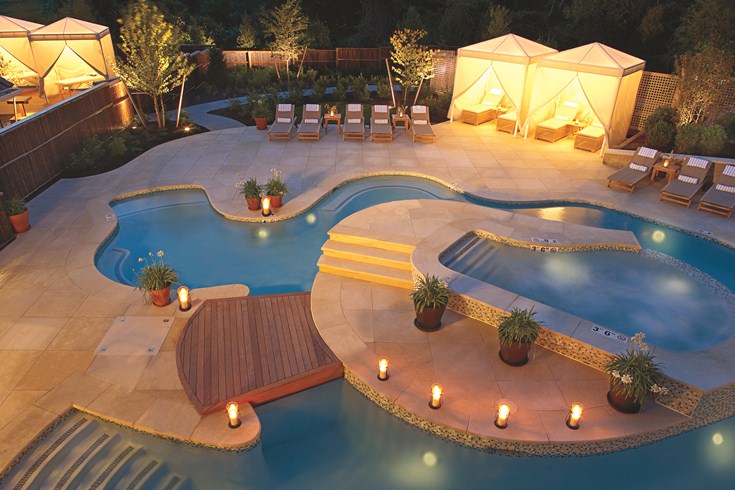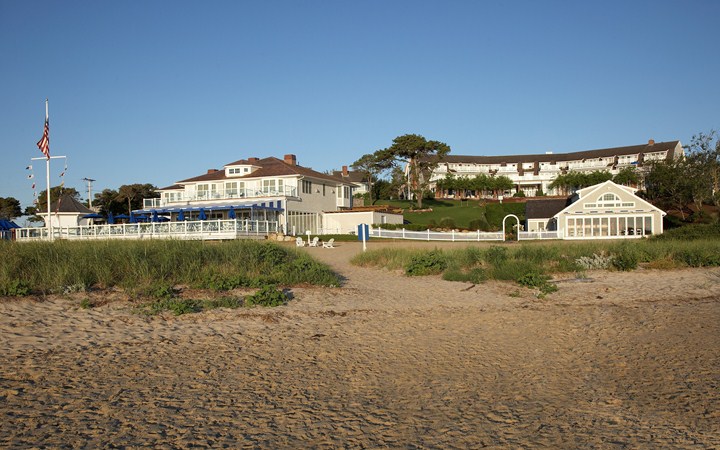 The luxurious Spa Suites at Chatham Bars Inn on scenic Cape Cod, Massachusetts
The main reason this resort has been a favorite of generations is the relaxed ambience that facilitates a blissful return to life's simple pleasures: beach walks, clam bakes, and quality time with family and friends. The hotel also offers a well-appointed spa, with amenities including oversized treatment rooms with private showers, a Vichy Shower, and a hydrotherapy tub. Guests can also take the spa experience to the next level by staying in one of the hotel's luxurious Spa Suites, all of which have oversized hydrotherapy tubs, saunas, steam showers, and massage tables. Where better to enjoy a couple's treatment – a synchronized massage with a signature blend of aromatherapy oils to warm, entice and delight the senses – by the glow of a warm fire?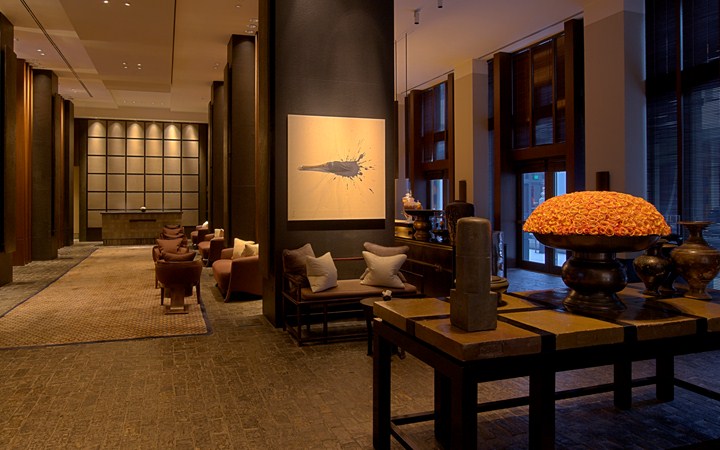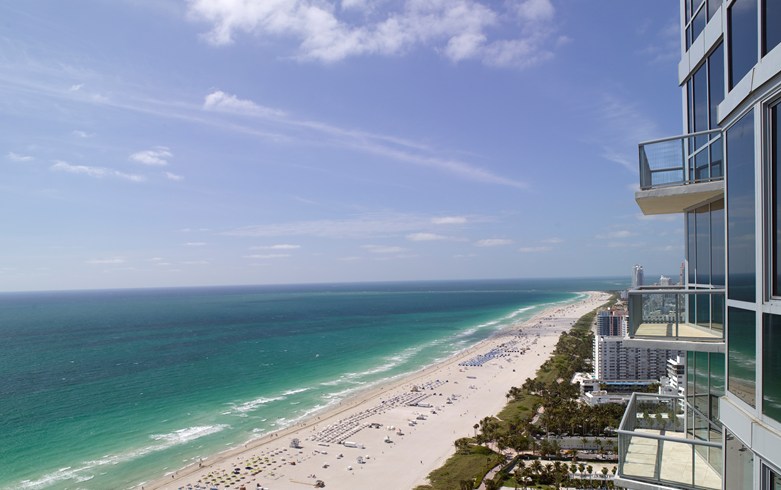 Setai, Miami Beach
A haven of serenity and natural beauty, The Spa is dedicated to restoration of the body, mind and soul. And for the ultimate in pampering, the deluxe double spa suites feature oversized terrazzo baths and private steam showers, making them the perfect settings for soothing classic massages or The Setai Love Bath Ceremony – complete with love potion, champagne and canapés.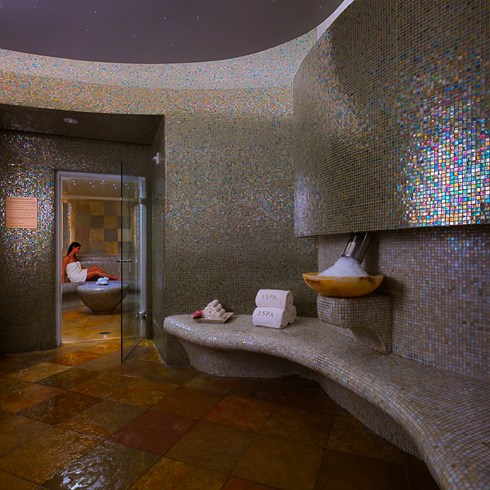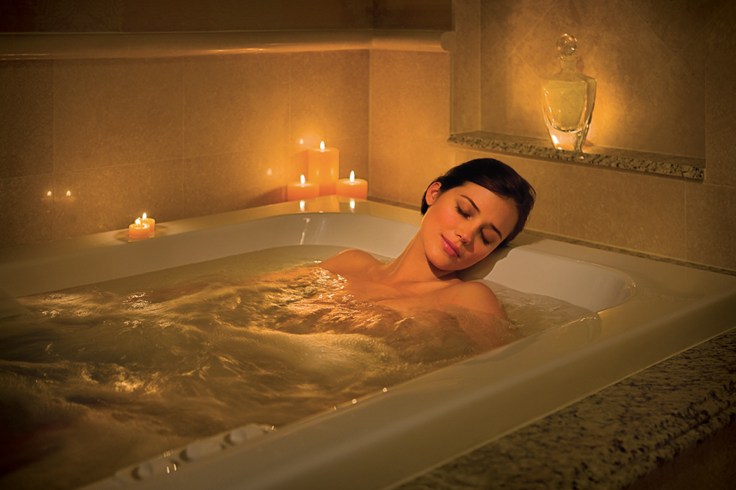 The Private Spa at Acqualina Resort & Spa, Sunny Isles Beach, Florida
Acqualina Resort & Spa on the Beach is located on 4.5 beachfront acres and features 400 feet of stunning Atlantic Ocean coastline in tranquil Sunny Isles Beach, Florida. A key component is The Private Spa, with its own steam Shower for Two, creating the ultimate personal Spa experience for couples. The Private Spa experiences may be extended to include additional hours of therapy or relaxation time. For example, the journey could incorporate a body exfoliation, followed by a soothing massage and a 50-minute facial customized for the client's particular skin's needs.