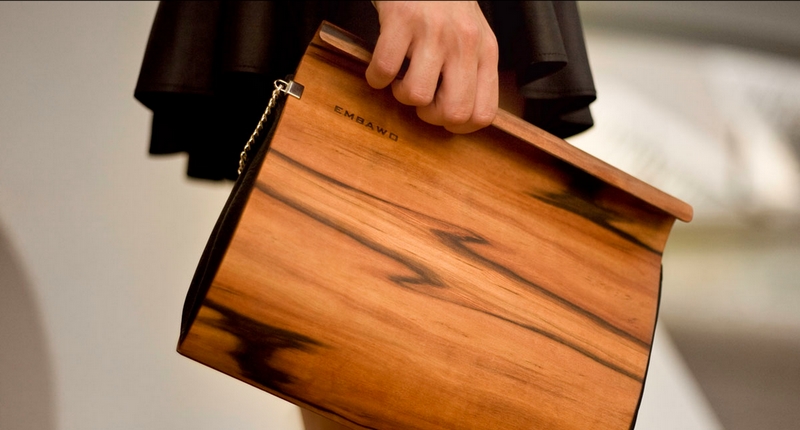 Embawo means simply "wood" in the Uganda's language. Norbert Oettl, the creator of Embawo bags mixed in this idea his two big passions: wood carving and made in Italy fashion. Norbert has created unique bags and accessories made of wood and leather.
Wood is a natural, optically beautiful and modern design element, which feels warm and comfortable, too. These properties in particular make this material such attractive, not only for everyday purposes but also for extraordinary occasions. EMBAWO adds to these natural characteristics some surprising classy shapes, round and smooth.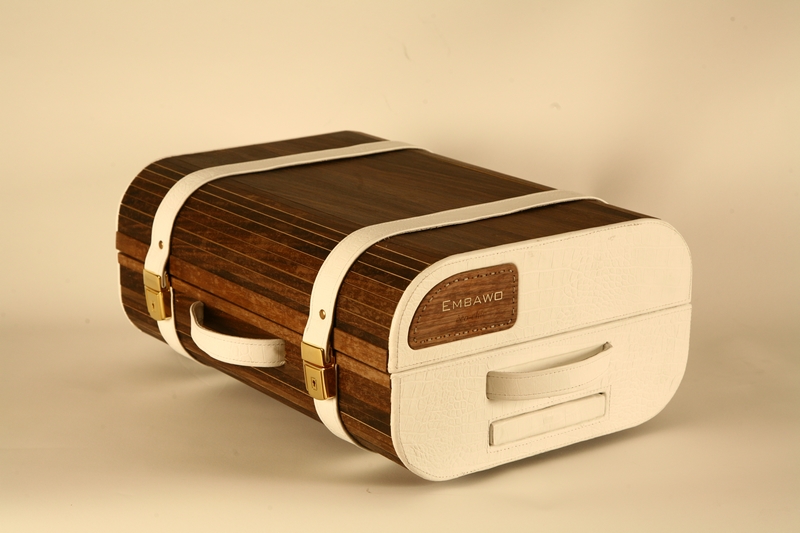 EMBAWO bags are made with locally sourced wood from Italian olive and apple trees and surprisingly, are light as a feather. Each bag incorporates the brand's signature wood panels, but the varying grains give each one a completely different appearance.
The special curvatures of the lady's models result from a special glueing of the plywood, which makes it possible to create any elaborated curve and shape.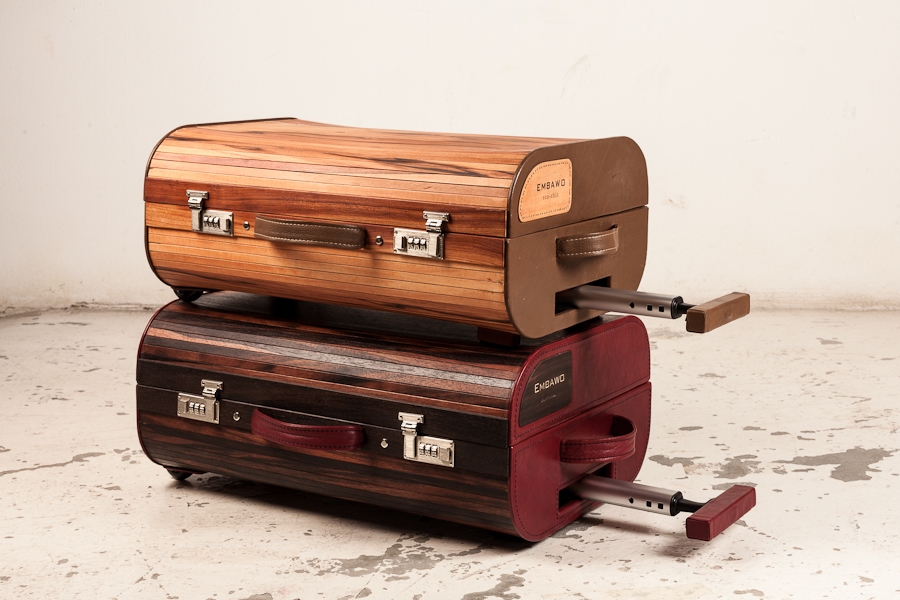 The models have a great longevity thanks to the scratch-resistant paint coat that protects from humidity and unintentional notches.
The brand is also ALL BIO when you choose a treatment of the wood exclusively with oil or wax.
Embawo uses local essences of wood, not only for the sake of the tropics and the environment but also because of their uniqueness. European types such as nut, maple or olive provide figures that set optical stimuli rendering every handbag a unique one.
Since it was born in June 2009, in all its collections, Embawo is been presenting a set of exclusive models for woman and for man all produced in different wood essences and colors.