Simply Stunning superior carbon fibre design. A precision engineered high performance, all-terrain e-bike.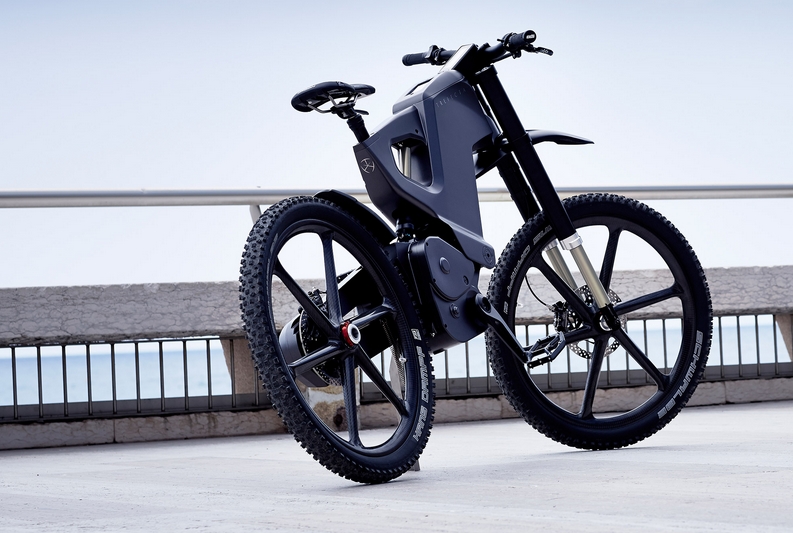 The ultimate E-bike of 2015 is called Trefecta and represents the maximum synergy between man and machine. Trefecta is setting the standard for the e-bikes of tomorrow. According to Trefecta Mobility, the only way to truly differentiate is to start with a clean sheet. In fact, Trefecta claims a new category of vehicles.
E-bike's premium materials, together with the fully integrated cables and components, make it a tough e-vehicle and ensure protection from all elements. Its foldability also guarantees easy transportation and broad application to professional needs. The e-bike develops a top speed of 70 km/h and a cruise Speed of 55 km/h.
The 20" 7075 aluminium frame adheres the demanding norms of aerospace engineering.
"We are on a constant journey to redefine the ultimate in mobility. Trefecta focuses on technological innovation and intelligent engineering, accepting no compromise in this quest. We explore, redefine, simplify. Until that rare balance between complete freedom and pure control is reached," says Trefecta, an international team of Dutch, German and Swiss engineers.
A top-of-the-line pedelec system makes optimal use of human power at low speeds. The battery capacity and motor power are utilized fully due to a conversion efficiency of electrical to mechanical power of more than 90 %. Efficiency is enhanced by an innovative brake-energy recuperation system, extending the range of the vehicle significantly.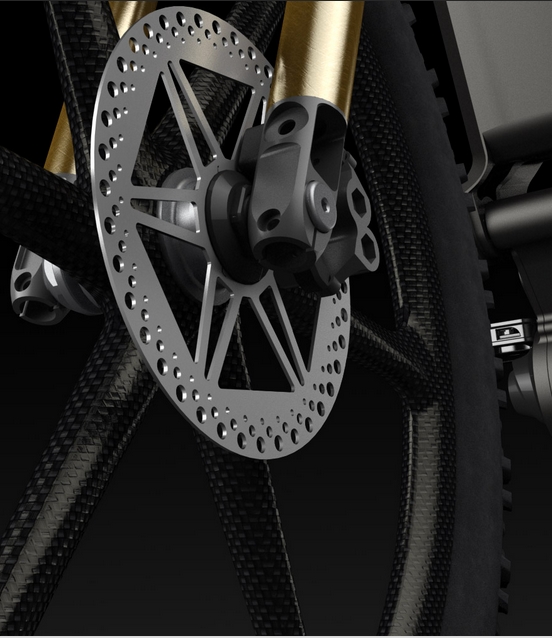 The DRT's wheels are exceptionally strong and rigid due to its advanced design and superior carbon fibre material. The interchangeable front & rear wheels feature a quick release mechanism allowing for easy repair and storage. The off-road downhill tires are robust and create minimum rolling resistance, making sure all landscapes are mastered.
In case of a hybrid e-bike the term battery is synonymous with the term range. The usage of highly advanced solutions provides a range of 100 km over mixed terrains, without pedalling.
In order to fully optimize the DRT's potential, control is key. A custom designed digital CAN-bus based system that is fully integrated, monitoring and displaying every detail. "Fly by wire" handlebar controls adjusts throttle and suspension settings, gear selection, and various trip functions. The controls can be operated without taking your hands off the handlebars for a second. All relevant information appears consolidated on the backlit handlebar display indicating all essential riding statistics like speed, distance, rest range, mode, gear, battery life indicators, suspension and more, legible in all light and weather conditions. Leaving nothing to chance.