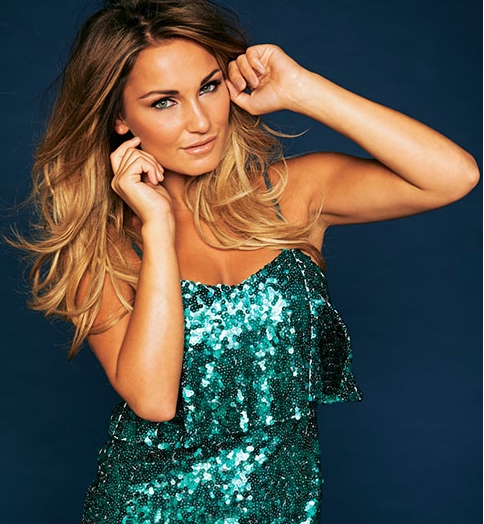 It's finally here – following the rest of the TOWIE girls' lead, former glamour model and reality star Sam Faiers has jumped on the fashion train, with her latest collection from Very.
When you think of fashion designers, London, Paris, New York and all those other places where designers lap up the cosmopolitan air probably spring to mind. But, creeping out from the margins of reality shows, the Essex-based cast of TOWIE have been crafting their own sartorial concoctions – and they're beating designers at their own game.
Faiers, however, has established herself as a cut above the rest, gaining a foothold in perfumes, accessories and much more in addition to her work in fashion.
Indeed, a ton of brands are being released for her latest range.
"I'm just about to launch my eyelashes", says Faiers, "which is another really exciting project! I am a big fan of MAC and Charlotte Tilbury cosmetics. I swear by Tom Ford's contour cream as it's a highlighter as well as bronzer. I also love to use the shimmering body lotion from my La Bella gift set."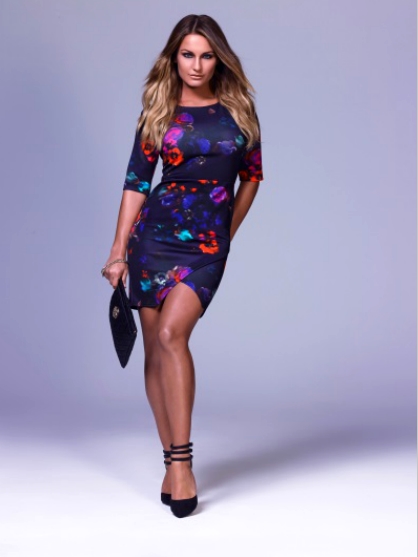 Her latest range of clothing shows just how wide-ranging her tastes are. Ranging from sparkling sequined dresses to floral patterned camis and polka-dotted tops, there's something for everyone here.
However, like every good designer, Faiers doesn't just credit her own fertile mind: "I'm working with a really great stylist who is pushing me to try new, edgier looks and I'm really enjoying it."
Brimming with that Essex party look and combining it with a sense of high class, Faiers has managed to walk that fine line between edgy and classy, always falling on the right side of elegance.
Naturally, her work as a designer has involved a harsh learning curve. She spoke of what she's learned in a recent Sam Faiers Q&A with Very.
"There are definitely outfits I look back on and cringe at!
"Especially the time I wore a baby pink dress with baby pink shoes but I think everyone has style triumphs and style failures it's a part of life.
"One of the things I learnt when designing my collection is what shapes, fabrics and colours I like. I never thought green would be a colour that would suit me but I love the green sequin dress."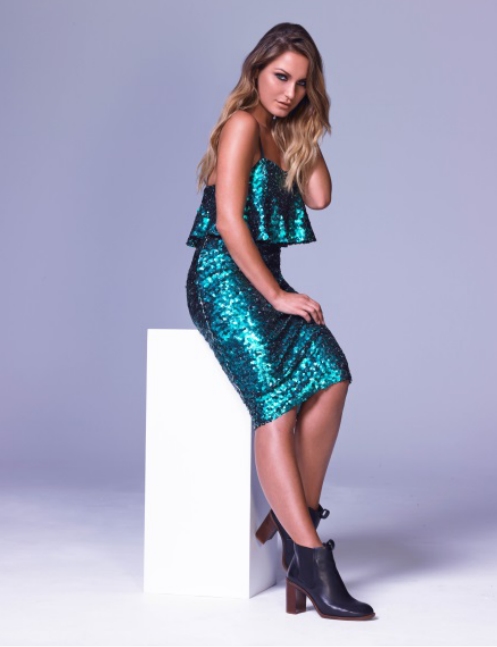 The collection's focus has even made it great for the season. Those sparkles and floral patterns are the perfect way to offset the dreary doldrums of winter.
After all, when you think of those highfalutin designers from foreign lands, how many do you think have the average hen night in Dorset in mind? Faiers is the exception to the rule, providing high fashion with affordable prices.
So check out her latest collection for an authentic taste of Essex fashion.