Andam 2013 Fashion Awards.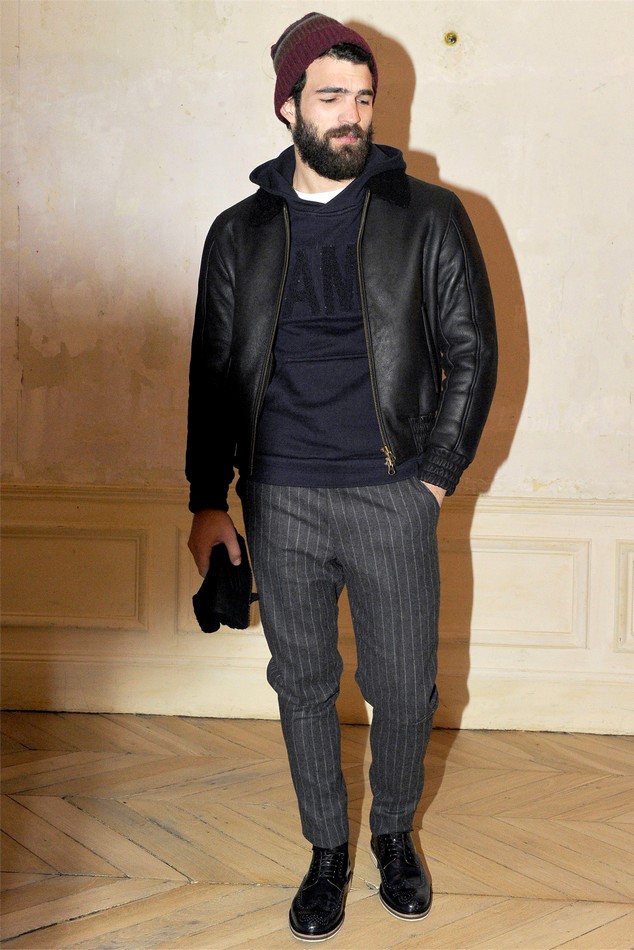 Young French designer Alexandre Mattiussi took home top prize at the 24th ANDAM fashion awards, winning the prestigious fashion award for his popular line of Parisian menswear AMI. Thanks to an exceptional endowment of €250.000 and the mentorship for two consecutive seasons by Renzo Rosso, president of OTB, ANDAM offers AMI the means to establish his label. Another winner was Christine Phung, who picked up the First Collections Award.
"This news fills me with great emotion, joy and happiness; I am both thrilled and proud. Thanks to Andam, AMI's growth potential is ensured. This award is also for my family, my friends and my team and for all the help and support they have provided from the very start," said AMI Alexandre Mattiussi, the Winner Grand Prix.
The financial support of €75.000 and the supply of "La Suite" space by the Galeries Lafayette for the installation of her showroom will help Christine Phung to develop its brand and gain an international visibility
Graduated from Duperré School, Alexander Mattiussi honed his knowledge at Dior's '30 Avenue Montaigne' men's line, before joining Givenchy as first menswear assistant in 2004 and Marc Jacobs Men in 2009. In 2010, he launched his own label AMI, a unique concept of readyto-wear for men: a complete men's wardrobe, well designed, easy, chic and above all, cool. He showed his first collection in January 2011, during Paris Men Fashion Week.
Graduated from Duperré school and IFM, Christine Phung successively worked for Christophe Lemaire, Chloé, Vanessa Bruno, Lacoste and Dior. In 2011, she created her own label and won the 'Grand Prix de la Ville Paris'. In 2012, she finished her first collection and is nominated among the finalists of Mango Fashion Awards. Last March, she was selected by the French Federation of Couture to present her third collection at the Designer Apartments.
"It is a great honour for me to see my work recognized and granted by a prestigious jury. Before my 4th collection, the ANDAM endowment offers me a springboard for my strategic and commercial development, " said Christine Phung, Winner First Collections Prize.
Previous ANDAM winners include Gareth Pugh, Hermès designer Christophe Lemaire, Martin Margiela, and Viktor & Rolf.