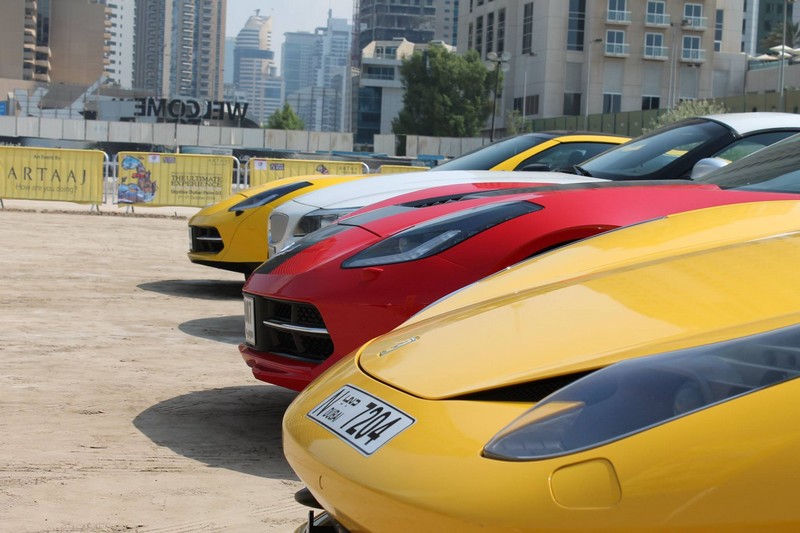 Big Boys Toys, one of the Middle East's luxury lifestyle super shows, is back for its 2015 edition from 18th to 21st November and is returning to the Abu Dhabi National Exhibition Center (ADNEC).
This highly anticipated exhibition will showcase almost three times the number of products that it had featured last year. Big Boys Toys features products from 10 different categories that include Drive, Ride, Off-road, Marine, Aviation, Adventure, Wellness, Fashion, Lifestyle and Digital.
This year will see the launch of the 'Innovation, Design and Technology Summit and Awards', discussing the latest designs, trends and technology – recognizing and bringing together global leaders in innovation.
Some of the launches at Big Boys Toys include a $250,000 Bienville Legacy motorbike marvel from the ADMCi Foundation, top of the range luxury yachts from Team Nine, custom superboats from Hydrasport, $1 million handmade bespoke safe boxes from Doettling and the MK1 personal submersibles.
Also launching in 2015 is the Big Boys Toys 'Style Icon' with a grand prize going to the most well-dressed male and female visitor at the event. The hugely popular 'Supercars Test Drive Pit' that allows visitors to choose from and drive a range of supercars will return this year with 50 supercars including Lamborghini, Ferrari and more.
"Big Boys Toys is a platform for innovators worldwide to showcase their unique and spectacular products to a captive audience under one roof that cannot be found elsewhere in the world. Big Boys Toys brings an exclusive, upper crust clique who have the purchasing power to buy these products," said Biju Jayaraaj – Chief Executive Officer of Artaaj Events.