The Highest Price For Any Work Ever Sold at Auction in Asia.
The Pink Star diamond has been sold by Sotheby's in Hong Kong for $71.2 million, a world auction record for any diamond or jewel, and renamed The CTF Pink by the purchaser, Hong Kong jeweler Chow Tai Fook.
The Pink Star is a 59.60-carat oval fancy vivid pink and internally flawless diamond. The buyer was Hong Kong jeweler Chow Tai Fook, with the winning telephone bid placed by their Chairman, Dr. Henry Cheng Kar- Shun, who has renamed the stone The CTF Pink Star.
The CTF Pink Star joins a number of outstanding stones in the collection of Chow Tai Fook including the Aurora Green, a 5.03-carat vivid green diamond acquired in 2016 for $16.8 million, a new auction record for a green diamond, and the Cullinan Heritage, an exceptionally rare 507-carat rough diamond acquired for $35.3 million in 2010 that was cut and polished over three years to create "A Heritage in Bloom", a unique masterpiece of diamond jewelry. The Pink Star has been renamed 'The CTF Pink Star' in memory of the late Dr. Cheng Yu-Tung, father of the current chairman and founder of Chow Tai Fook, and commemorates the esteemed brand's 88th anniversary.
"It is fitting that the owner of the most prestigious jeweler in Greater China should today break the record for the most valuable item ever sold in Asia as well as the most valuable diamond ever sold at auction – now appropriately named The CTF Pink Star – said Sotheby's President and CEO Tad Smith.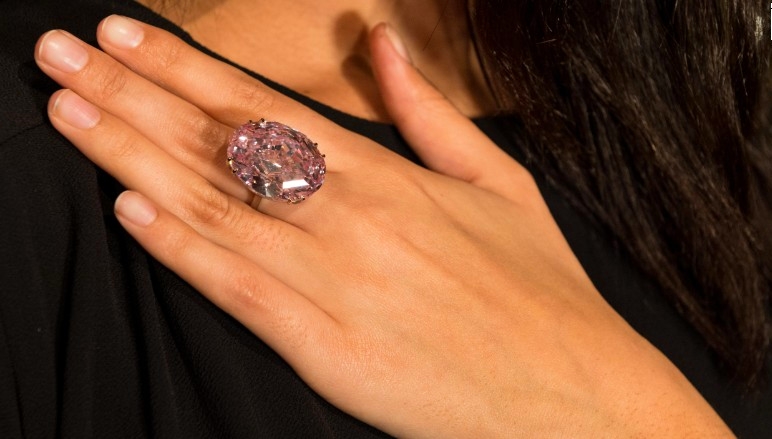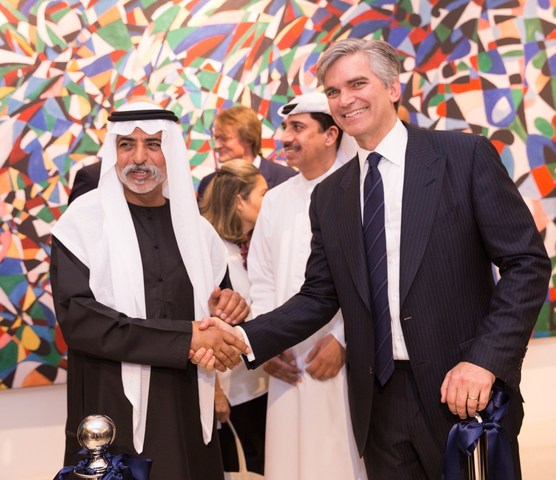 Last Month, Sotheby's celebrated another milestone – the official opening of Sotheby's Dubai in the heart of the Dubai International Financial Centre, UAE. The new office and gallery space complements Sotheby's existing network of offices across the region and will serve clients through an expanded program of year- round events, including selling and non-selling exhibitions, events and talks. As part of the opening celebrations, highlights from Sotheby's upcoming global auctions of Modern and Contemporary Arab and Iranian Art, Treasures of the Islamic World, Jewelry and Watches were on exhibition.
The launch of Sotheby's Dubai follows significant growth in the number of Middle Eastern client participating in the Sotheby's global sales, resulting in a 30% increase in the number of buyers from the region over the last five years. While the growth is across categories – including Contemporary, Impressionist, Modern and Middle Eastern Art, as well as Old Master Paintings – Jewelry is an area of particular focus, driving a 46% increase in the total value spent by clients in the region from 2015 to 2016.
Additionally, all Sotheby's sales are open to online bidding and nearly 20% of purchases across the business were made online in 2016. This gateway has gained significant traction with Middle Eastern clients resulting in a 47% increase in the total value of their purchases online.