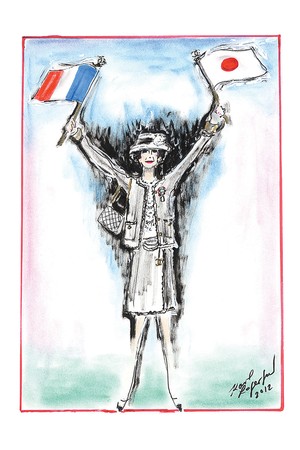 Direction Japan! From March 21 through March 23, Chanel will open in Japan a pop-up shop, an exhibition devoted to Chanel's tweed jackets and will present a winter couture show.
The line up of haute events will reaffirm the brand's commitment to Japan and "re-boost" its image in a vital market, said Bruno Pavlovsky, Chanel's president of fashion.
Don't miss the iconic tweed jacket exhibition made up of 100 images from "The Little Black Jacket" book by Lagerfeld and Carine Roitfeld.
The exhibition which will run for approximately seven weeks will take place in Tokyo featuring numerous celebrities wearing Chanel jackets.