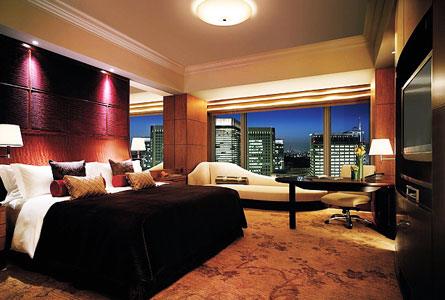 The Shangri-La Hotel, Tokyo, has been selected as the No. 1 luxury hotel in the world at the Traveler's Choice 2012 Awards by Tripadvisor, the world's largest online community of travelers.
The awards are based on the reviews and opinions from travelers around the world. Reviewers praised the service, the personal touch from staff, and the facilities at the Shangri-La Hotel, Tokyo.
The Shangri-La Hotel, Tokyo was chosen as the No. 1 in the luxury (4 & 5 star) hotel in the world category and is the first hotel in Japan to win a Traveler's Choice Award.
The Traveler's Choice Awards take place every January and 2012 is the 10th year of the awards. The categories were expanded to include 30 countries and eight regions worldwide. A total of 3,943 properties were recognized by the American-based company. Other awards included "Best Service," "Best Bargain," "Trendiest Hotel" and "Best Relaxation and Spa." Judging included the evaluation of 60 million comments from users on the quality of service, guest rooms and price.