Chivas Regal The Icon to herald a symbol of luxury for a new era.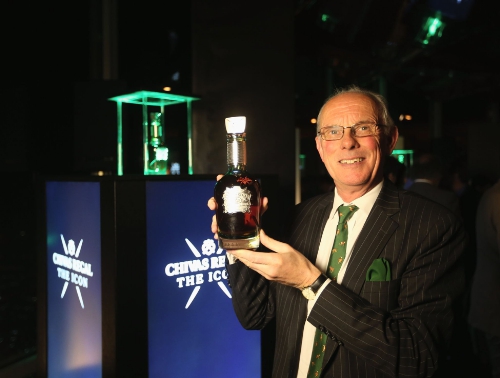 Blended Scotch whisky maker Chivas Regal introduced an ultra-prestige Scotch whisky designed to became a symbol of luxury for a new era. Chivas Regal The Icon is a smooth blend of much sought after whiskies from more than 20 distilleries across Scotland, including some rare whiskies from distilleries now lost forever.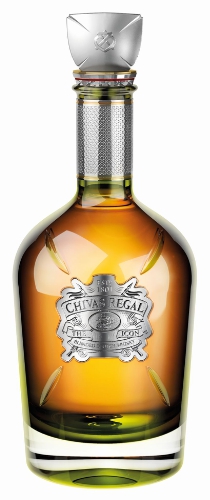 At its heart lie the rarest malts from Strathisla, the spiritual home of Chivas Regal, and the oldest continuously operating distillery in the Scottish Highlands. Accented with hand-selected single malts from Longmorn and Glen Keith, Chivas Regal The Icon is a bold, balanced and unforgettable blend specifically developed with discerning whisky connoisseurs in mind.
Each year, the Master Blender will produce a limited number of bottles of this luxurious Scotch whisky, making it a must have product for whisky adorers and collectors alike.
"Chivas Regal The Icon is a truly exquisite blend – perfectly smooth with an intense concentration of sumptuous flavours that develop into an exceptionally long, lingering finish," commented Colin Scott, Chivas Regal's Master Blender.
Befitting of the luxury liquid within, each bottle of Chivas Regal The Icon is presented in a hand-blown crystal decanter created by expert craftsmen at Dartington Crystal. The glass is delicately etched and finished with precision crafted metalwork and presented in green glassware in homage to the original green Chivas Regal bottle that captured the world's attention in 1909. The distinctive bottle is adorned with a signature luckenbooth stopper, a traditional Celtic symbol of love.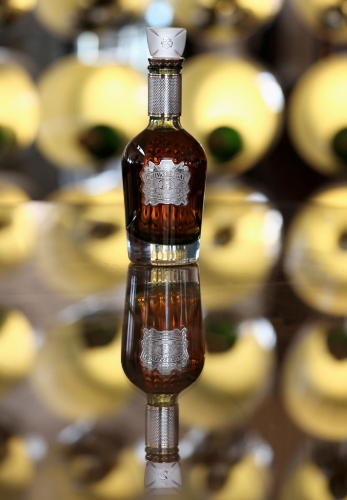 The inaugural edition of Chivas Regal The Icon will be made available to purchase for the very first time exclusively from Dubai Travel Retail from May – September 2015. This luxury Scotch whisky will then be available globally at 40% ABV in 70cl bottles. Chivas Regal The Icon retails in Global Travel Retail for RRP of $3,500 (USD).