---
This article titled "Eight Christmas party looks for men" was written by Simon Chilvers, for theguardian.com on Thursday 4th December 2014 11.03 UTC
Click on the "party" section on most shopping websites and one thing is clear: the notion of eveningwear has, like the rest of menswear, relaxed. Biker jackets are now being acknowledged as a night-time coat option alongside the more traditional dinner suits and velvet blazers. Obviously, the best party outfit is the one that a) makes you feel good, and b) suits the bash. But if in doubt, here are some tips.
1. Bow tie? Only if it says so on the invite …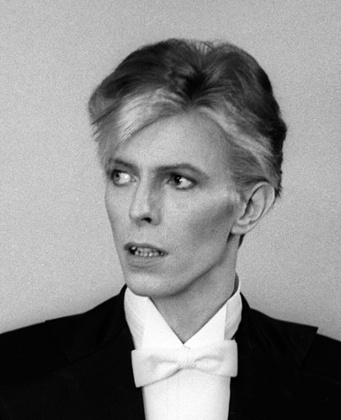 … or you're going to a Strictly fancy dress party as Len Goodman. Seriously, though, if there's no wriggling out of a bow-moment, do what any respectable man would and channel David Bowie. Another tip is to swerve the bow-tie element. Robert Pattinson looked thoroughly modern abandoning neck attire on the red carpet. Ditto Adrien Brody. Meanwhile, 2014's official king of the "undone" look, Jared Leto, went open-collared at the recent 18th annual Hollywood awards, sprucing up his look with a fresh-flower lapel scenario. Note: if you're looking for a modern cocktail double-breasted number, Sandro has a lovely shorter style for £450.
2. The tux trouser is surprisingly versatile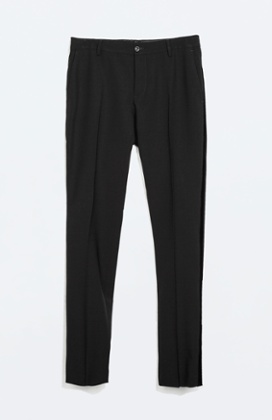 I said this last year and I'm sticking with it. The tux trouser is such an easy way to nod to eveningwear without feeling as though you're wearing fancy dress. If you already own a dinner suit then just split it up and ditch the jacket. Otherwise, the high street has good variations in navy or black. One word of advice: this isn't a time to replicate that spray-on skinny jean shape. Slim? Yes. Groin-hugging? No.
3. Velvet is a minefield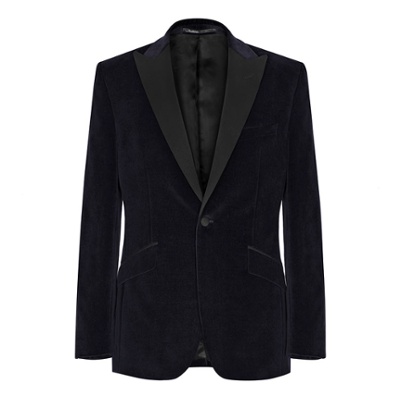 Isn't it, though? I've rarely managed to make velvet work. In my head, I'm Louis Garrel in The Dreamers; in reality, I'm a hotel curtain. Instead, refer to designer Haider Ackermann, whose lush velvet jackets are mixed up informally with a variety of other textures. From Reiss to Asos, the high street has got the velvet blazer covered in a variety of hues, including green, purple and boozy red. Designer names such as Alexander McQueen or Tom Ford offer more top-end options.
4. The party shirt principle doesn't begin and end at the shirt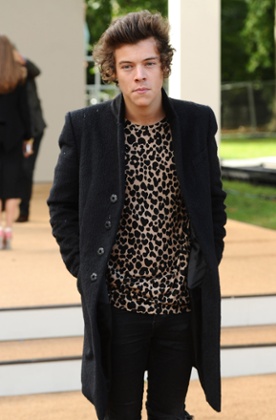 What's wrong with a party T-shirt? Leopard, for a bit of One Direction youthful abandon? Team with a great coat. Or what about a party jumper? Note: this is very definitely not the same thing as a Christmas jumper. The party jumper is patterned or colourful, yes, but it is not festooned with a reindeer. OK?
5. If in doubt, wear monochrome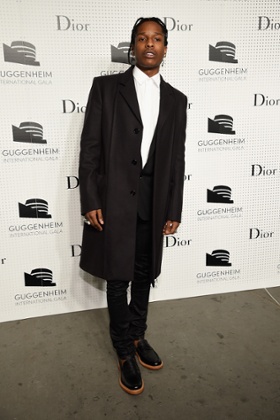 The two-tone look is classic eveningwear for men. A good way to modernise it is by ditching all the fussy extras. See A$AP Rocky in New York in a black suit with black overcoat and white shirt. Cos has a decent raw-edged black suit jacket that would work equally well with a white crew-neck tee or a shirt, while Reiss has a natty black and white spot shirt. The latter is ideal for riffing on David Beckham's recent Another Man party look of Saint Laurent print shirt, posh coat and smart black jeans. Talking of posh coats, All Saints' new Sion style offers a discreet, versatile look with clean lines and minimum fuss.
6. And what about burgundy?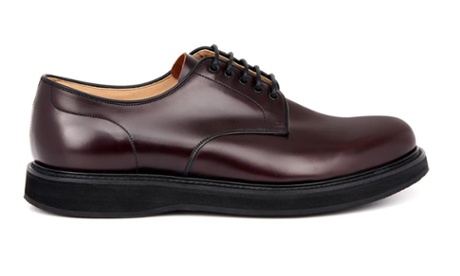 If it works for Benedict Cumberbatch on the cover of Time magazine then it works for us. Burgundy is a colour that lots of labels are dipping their toes into this winter. Literally, in some cases. If you're a non-lumbersexual, then Topman's rouge slippers will truss up any look. If you're aiming for all-round classiness, and admittedly have a bigger bank account, then you'll find a pair Church's thick-soled Leyton shoes a triumph. Shirts, suiting, blazers, ties and knits are all readily available in this decadent shade should you feel the burg-urge.
7. Roll necks, roll necks, roll necks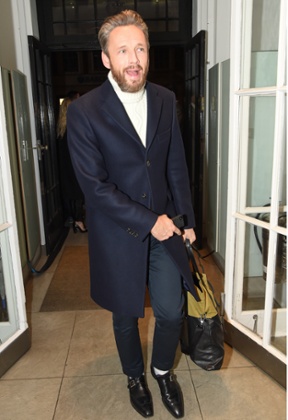 You cannot move for roll-neck sweaters right now, from Zara to Gucci via Alasdhair Willis. Choose your gauge depending on the event: fine for something sleek under a suit, or chunkier if you're off to a more outdoorsy do. Brilliantly, Whistles' sweaters are already on sale and there is a particularly smashing grey cable one. For a grey-on-grey tonal approach (very modern), finish with a pair of wool Cos trousers.
8 And if you want to go full tilt on the fashion points front …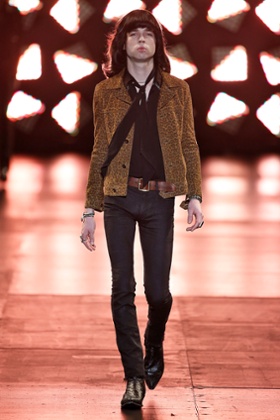 … look at Prada, obvs. The autumn/winter collection was all about signature odd/off-colour combinations topped with a slinky scarf tied around the neck and featuring a pair of trousers puddling (ie when a trouser ripples and bunches on to your shoes. By the way, puddling is mega fashiony right now). The skinny scarf affair is also very next season Saint Laurent. Go on, flex your trend muscle with gusto. Happy party season!
guardian.co.uk © Guardian News & Media Limited 2010
Published via the Guardian News Feed plugin for WordPress.