TUDOR United SportsCar Championship Schedule Released.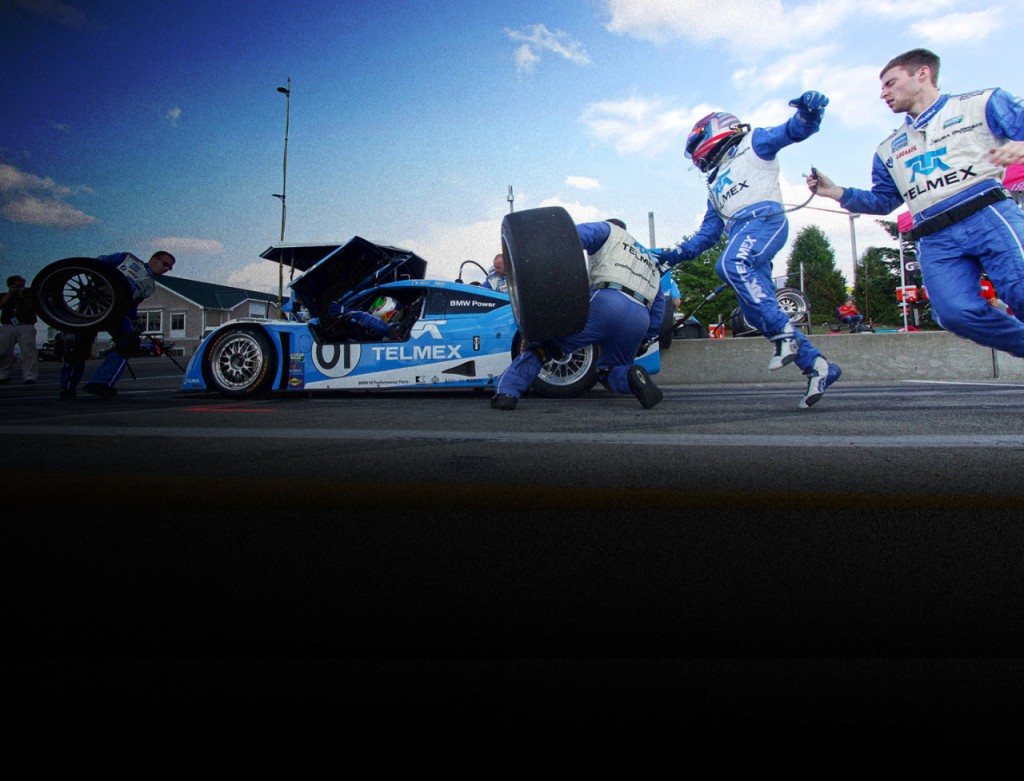 The International Motor Sports Association (IMSA) announced a 12-race schedule for the 2014 debut season of the TUDOR United SportsCar Championship starting with the 52nd running of the Rolex 24 At Daytona on Jan. 25-26.
"This is, without a doubt, the best sports car schedule in the history of North America," said IMSA President and COO Scott Atherton. "When we announced the merger plans last year, we immediately envisioned a dream schedule, one that our industry and, most importantly, our fans would embrace," said IMSA President and COO Scott Atherton.
"This lineup will have it all – historic road courses, major market street circuits and two of the most spectacular superspeedways in the world, Daytona and Indy. And it also will have the continent's new jewel – Circuit of the Americas. Overall, a dream schedule, indeed."
The 2014 lineup features four race tracks currently on the Rolex Series schedule, four that are on the current ALMS schedule and four that are on both series' 2013 slates. With three circuits (Long Beach, Detroit Belle Isle and Virginia International Raceway) on the 2014 schedule not having all four TUDOR United SportsCar Championship classes competing, each class (Prototype, Prototype Challenge, GT Le Mans and GT Daytona) will race 11 times next season.
The 2014 TUDOR United SportsCar Championship schedule rundown:
Jan. 25-26: Daytona International Speedway … The 52nd running of the Rolex 24 will be perhaps the most significant sports car race
in the history of North America, as the debut event for the new championship.
March 15 Sebring International Raceway … The Mobil 1 Twelve Hours of Sebring fueled by Fresh From Florida – North America's oldest sports car race – will be run for the 62nd time. … For the first time since 1998, the Daytona and Sebring endurance classics will be part of the same series and under the same sanctioning (IMSA). … Previously the ALMS' premier event.
April 12 Long Beach … Longtime ALMS street race again in conjunction with IZOD IndyCar Series. … Prototype and GT Le Mans classes will compete in one of the largest and most important consumer markets (Southern California) for nearly all TUDOR United SportsCar Championship stakeholders.
May 4 Mazda Raceway Laguna Seca … Historic Monterey, California circuit considered hallowed ground for sports car racing. … On both series' schedules this season.
May 31: Detroit Belle Isle … Also a companion street-race event to IndyCar. … Will feature the Prototype, Prototype Challenge and GT Daytona classes. … The Rolex Series has raced at Detroit the last two years; previously, the ALMS was part of the Detroit weekend. The "Motor City" is home to many of the auto manufacturers participating in the TUDOR United SportsCar Championship plus numerous supplier partners.
June 29: Watkins Glen International … The Sahlen's Six Hours of The Glen endurance event in Watkins Glen, New York has been a
staple on the Rolex Series schedule. … Event started in 1968 and for many years was part of IMSA's former Camel GT Series.
July 13: Canadian Tire Motorsport Park … Historic Bowmanville, Ontario circuit – currently amid a massive renovation project – is
retained from the ALMS schedule.
July 25: Indianapolis Motor Speedway … Brickyard Grand Prix will again join the NASCAR Sprint Cup Series weekend for third
consecutive year, with Friday-at-dusk finish. … Previous two years was part of Rolex Series schedule.
Aug. 10: Road America … Elkhart Lake, Wisconsin track has been on both ALMS and Rolex Series schedules. … Hosted historic event
this season when both series raced there on the same weekend.
Aug. 24: Virginia International Raceway … Danville, Virginia track has fervent fan following and an ALMS race next month. … Formerly part of the Rolex Series schedule. … Event will have a combined GT Le Mans/GT Daytona race and another race featuring the Prototype Challenge class.
Sept. 20: Circuit of The Americas … Spectacular year-old road racing facility in Austin, Texas hosted the Rolex Series in the
spring this season and is hosting the ALMS and FIA World Endurance Championship this weekend.
Oct. 4: Road Atlanta … The Petit Le Mans, traditional 10-hour or 1,000 mile ALMS season finale at the storied Braselton, Georgia
road course. … Event will retain its status as a link with the 24 Hours of Le Mans.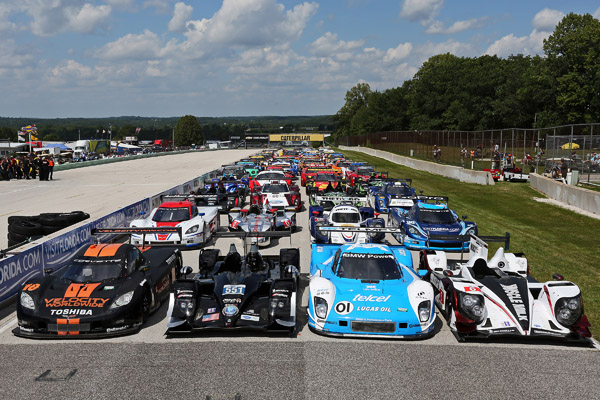 2014 TUDOR United SportsCar Championship Schedule:
Jan 25-26 Daytona International Speedway
Mar 15 Sebring International Raceway
Apr 12 Long Beach Street Circuit
May 4 Mazda Raceway Laguna Seca
May 31 Detroit Belle Isle
Jun 29 Watkins Glen International
Jul 13 Canadian Tire Motorsport Park
Jul 25 Indianapolis Motor Speedway
Aug 10 Road America
Aug 24 Virginia International Raceway
Sep 20 Circuit of The Americas
Oct 4 Road Atlanta.