Survey: U.S. Companies Optimistic Despite Slowing China Economy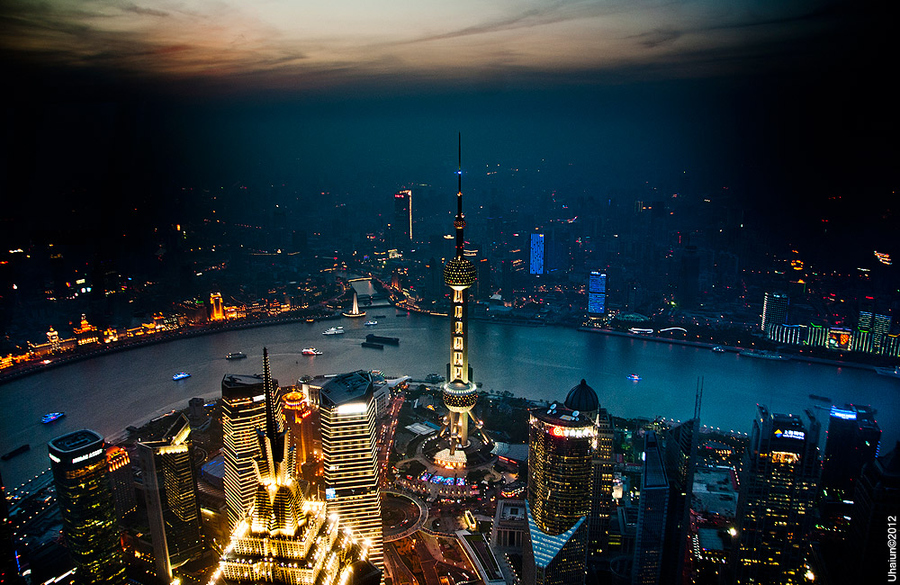 China's transitioning market, having largely moved away from the low-cost export model that once drove U.S. business strategies in China, according to AmCham Shanghai's 2012–2013 China Business Report. U.S. companies in China continue to report strong financial performance and rank China as a top global investment destination. But for the second year in a row, American businesses experienced a dip in year-on-year performance indicators – profitability, revenue and operating margins. A leveling off in performance reflects stubborn business challenges and a Chinese economy slowed by its ongoing transition from export and investment-led expansion to one sustained by consumption and services.
The report, based on AmCham Shanghai's annual China Business Climate Survey first launched in 1999, found that of the 420 companies surveyed, 73 percent were profitable in 2012. This number declined from 78% in 2011 and 79% the year before. Similarly strong numbers for margin and revenue growth were tempered by drops for both over the past two years.
Nearly two-thirds of companies surveyed said they were "in China for China." They are in China to compete in the growing domestic market driven by steadily increasing household income, which grew by nearly 10% in 2012, and spiking consumption projected by McKinsey & Co. to triple within the next 20 years.  A record 91 percent report an "optimistic" or "slightly optimistic" outlook for their 5-year business prospects in China, a number that has scarcely dropped over the past several years.
Yet U.S. companies continue to struggle with bureaucracy and an unclear regulatory environment in China, which were ranked as the number one and two regulatory challenges in this year's survey, respectively. Fifty-four percent of U.S. managers cited what they observe as uneven enforcement of laws and regulations that favor local Chinese companies in their industry as a hindrance to their business, a jump of 8% from the year before.
Perhaps most concerning, in this year's survey more than two-thirds of companies said the regulatory environment was either "not improving" or "deteriorating," a consistent trend over the previous three years.
"China is a tough place to do business, it always has been, and this year's survey results quantify that," said Kent Kedl , Managing Director, Greater China and North Asia, Control Risks, an independent, global risk consultancy specialising in political, integrity and security risk. "While challenges like rising costs, talent shortages and increasing domestic competition are manageable, regulatory and policy challenges that may unfairly impact the competitive environment in China have the potential to make continued investment and organic expansion a more significant challenge for U.S. companies to overcome.
"We should no longer expect China's economy to grow at the same double-digit rates of years past. Steadily rising costs, human resource constraints and an increasingly competitive business environment will also be the rule rather than the exception in the years ahead," commented Brenda Foster , President of AmCham Shanghai.
"Yet, U.S. companies remain committed to the China market, which is critical to their global strategies. As the Chinese economy continues its transition to what we expect to be a healthier and more sustainable growth rate focused on consumption and services, the China market offers American businesses tremendous opportunity," continued Foster.