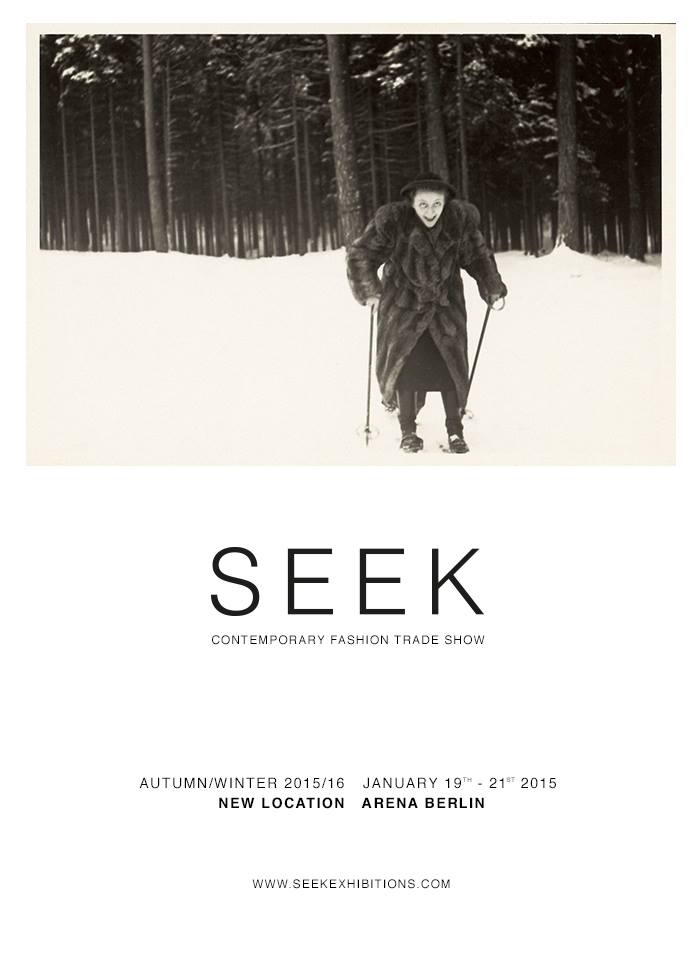 Twice a year, SEEK Berlin Contemporary Fashion Trade Show is home to about 250 brands from the segments modern menswear, upper streetwear, elevated sportswear, new classics and authentic designer collections – rounded out with some womenswear, accessories as well at tech gadgets and lifestyle goods.
Since its premiere in 2009, SEEK (19-21, January, 2015) has been all about culture, independence and the future of urban lifestyle. The portfolio of established, long-standing labels on one hand, an new, visionary labels on the other makes SEEK the authority for all those love of fashion is not dictated by trends.
Above all, SEEK is about the product, the concept and the philosophy of the people behind it. Key factors for the brand selection are authenticity, quality, design and functionality.
What makes SEEK so special is its personal and informal atmosphere, shaped in equal measure by the brands and the visitors.
"SEEK is characterised by its unruffled state, quality and "the gang," says Sales Director Maren Wiebus. "Our focus has always been on the brands and the products – the SEEK DNA. Exhibitor input contributes a great deal to our concept." Word of mouth has made SEEK wat it is. This takes trust and a stron network."
As of January 2015, SEEK is moving into the cult location, ARENA. On the banks of the Spree and right next to institutions such as Hoppetosse, Club der Visionare and White Trash Fast Food, from 19-21 January, SEEK will take over the space of the former public transport warehouse of the 1920s.