Rolling Stones 50th Anniversary limited edition gift set.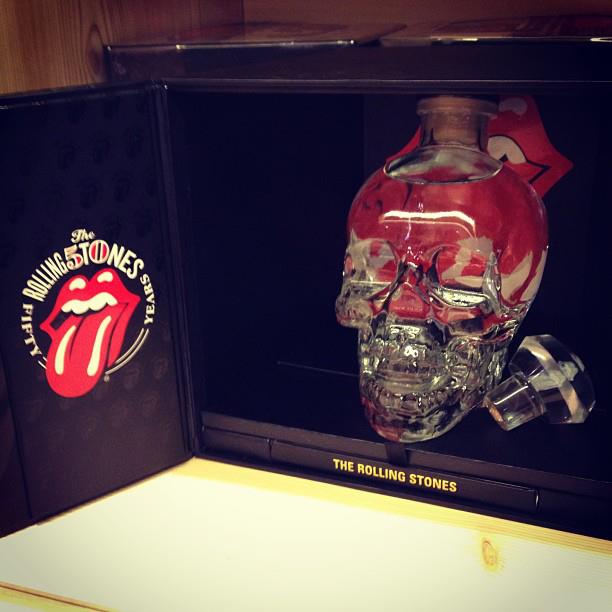 Crystal Head Vodka ultra-premium vodka founded by Dan Aykroyd joined forces with The Rolling Stones, one of the Greatest Rock 'n' Roll Band in the World, to create an exclusive, limited edition Rolling Stones 50th Anniversary Gift Set.
"It is a huge honor and recognition of our high quality product to have Crystal Head designated as the officially authorized vodka for the Rolling Stones 50th Anniversary Worldwide celebration. Together with Bravado, the band's licensing company, we have created the ultimate gift package for Stones fans and their families," said Dan Aykroyd.
The ultimate gift package for Stones fans, the set includes a bottle of Crystal Head Vodka with an interchangeable crystal decanter top engraved with the Rolling Stones lip-and-tongue tattoo, an exclusive two-CD compilation of live Rolling Stones hits, a bottle tattoo featuring the 50th anniversary logo, and handcrafted display case finished with a real zipper in the style of the Sticky Fingers album cover.