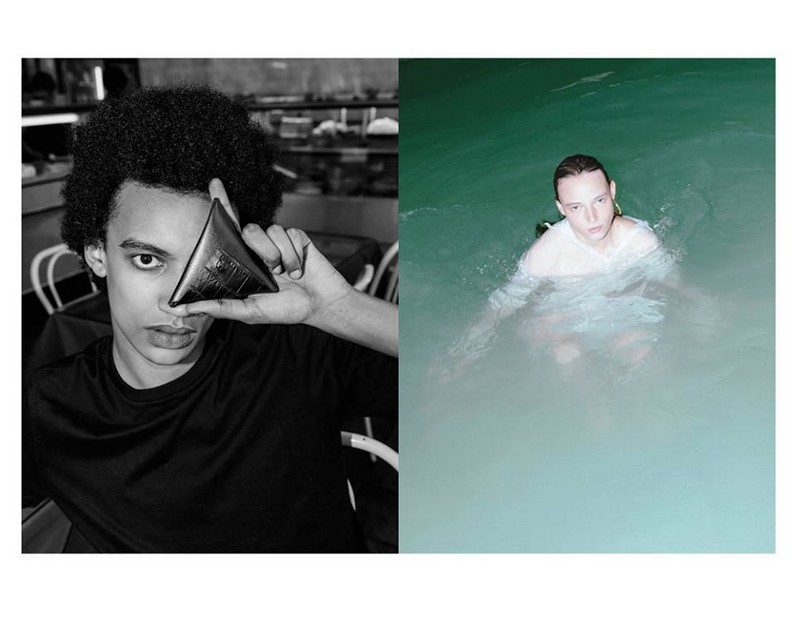 When creative inspiration and luxury meet together the result is QUAMTA, a trendy unisex leather goods brand, originally from South Africa. These small smart goods, now produced by top artisans in Italy, combine the diversity of African geometric landscapes with the stories offered by this beautiful continent.
Creative Director PIETER JANSEN VAN RENSBURG has rooted his brand in designs that allow the creations to be filled with content and meaning that go well beyond the purely aesthetic.
The inspiration behind Quamta colors, materials and textures are embedded in the spirit of journeys and discovery of the African embodies. "I am proud of the work I have put into Quamta. From its inception to its current global position working with the brand has allowed me to add my stamp to the notion of what modern African luxury means," points Van Rensburg.
Each Quamta piece is crafted from exotic leathers to allow the natural expression, sophistication, high quality and functionality of each piece to speak for itself. Many of the materials are African source and the appealing of the brand is intrinsically linked to its country of origin. "Our inspiration is African geometry. They all are natural beauties from Africa and simplified shapes," adds Van Rensburg.
As a South African brand, Quamta finds an expected affinity to nature. This is the reason why sustainability is very important for them; therefore, all their products are handmade keeping carbon footprint to the minimum and achieving high quality to ensure longevity. Besides that, Quamta is evolving and reevaluating their production processes constantly.
The Quamta monogram represents their affinity to nature. It pays tribute to the idea that everything in the universe is connected. "It serves as a promise that we will continually strive to create innovative, original and superior goods by using sustainable and responsible techniques and practices" expresses Van Rensburg.
The last five years have represented a substantial growth that has allowed them to expand as a brand. Their products are available through a number of high-end department stores, luxury boutiques and concept stores in United States, France, Germany, Austria, Greece, Taiwan, China, Hong Kong, South Korea and Japan. Quamta has also made collaborations with brands like Samsung and the concept store Collete Paris. Additionally, their products can be ordered thought their website page www.quamta.com.
HAUTE LUXE and 2LUXURY2 met with QUAMTA at Tranoï in Paris to find out if the luxury world had been receptive to its new concept (watch the video interview).