Love 2012 – Simply the perfect balance and harmony between salt and roe.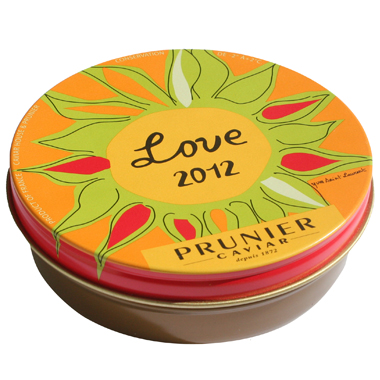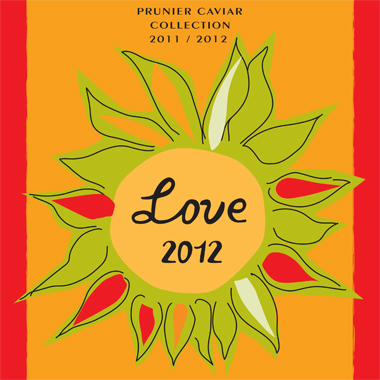 Since 1970, Yves Saint Laurent has been creating original drawings, inspired by the "sesame" word LOVE, which have become his greeting cards. Convinced by the quality of the Prunier caviar, Yves Saint Laurent accepted that each year one of his drawings be used to illustrate the tins of the caviar "Love" selection, which we hope will accompany your best wishes.
Produced according to ancient Persian recipes using the original salt, Saint James Caviar has become one of the finest achievements of Prunier Manufacture and is in its absolute prime after 45 days of maturation. The special love story and ideal harmony between salt and roe is the reason why Prunier House chose this particular preparation for our Prunier "Love" Caviar of 2012.
2012 Prunier Love Caviar edition is available in 125 g (EUR 374,35) and 250 g tin (EUR 748,75). 3 Love tins from Prunier Love past collection (2007 to 2012) are bringed together in one wonderful giftbox – Love Collection 2007-2012.