'DAMAC Towers by Paramount' brings Hollywood Glamour to Middle East living and hospitality.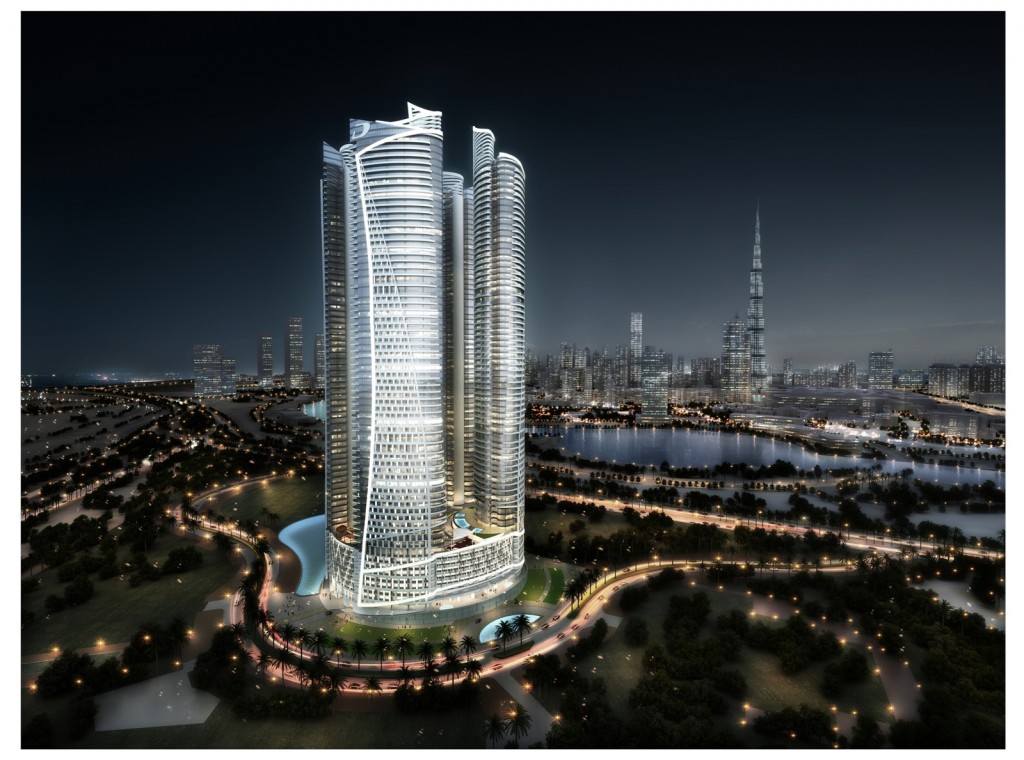 Paramount Pictures has become synonymous with entertainment and above all creativity, and today the brand stands for more – adventure and escape. Now, in its 101st year, the global launch of 'DAMAC Towers by Paramount' in Dubai marks the company's first venture into the hotel and real estate industry.
The US$ one billion 'DAMAC Towers by Paramount', which is currently under construction, will provide enviable views of the world tallest tower, the Burj Khalifa and provide easy access to one of the world's largest shopping malls, The Dubai Mall. This area welcomed more than 65 million visitors in 2012, an increase of over 20 percent compared to 2011. The number is more than the amount of annual tourists to New York City (52 million).
'DAMAC Towers by Paramount', will comprise a Paramount Hotel & Residences, and luxury units of DAMAC Maison – Paramount co-branded serviced hotel residences.
"The history, glamour and tradition of the movies indirectly transcend every element of the design and ethos of this aspirational project. We will employ the same, tried and tested production process, pioneered by Paramount Pictures at the studio, to direct, design and detail a world-class experience. The Paramount brand stands for more than exceptional film and entertainment: it's an inviting lifestyle," said DAMAC Properties Managing Director, Ziad El Chaar.
The four towers which make up 'DAMAC Towers by Paramount' are brought together with a multi level plaza, offering an eclectic selection of themed food & beverage concepts, meeting & events facilities, a screening room, wellness & fitness centres, swimming pools, kids club, retail, and merchandise all featuring the Paramount brand or select partner brands. Each tower stretches over 250 metres into the air.
One tower will comprise of the Paramount Hotel & Residences with the remaining three towers, housing the DAMAC Maison – Paramount co-branded serviced Hotel Residences.
"Most people know the famous Paramount Pictures logo, with the mountain and 22 stars, and they also watched many of the iconic movies the studio produced. The hotels, resorts and residences produced by PHR FZ-LLC will be developed using the creative process honed over Paramount's 100 year history. Warm service, design, entertainment, food, beverage and spa concepts will combine magically to mark a new chapter for the brand and to set a rare standard in luxury hospitality," said Thomas van Vliet, Chief Executive Officer, PHR FZ-LLC.