---
This article titled "Nicole Farhi and fashion's great disappearing acts" was written by Lauren Cochrane, for theguardian.com on Tuesday 19th August 2014 14.13 UTC
On the eve of an exhibition of her sculptures, Nicole Farhi has said she will never return to fashion, after leaving her eponymous label in 2012, saying she no longer finds it "that important".
With this pronouncement, Farhi is the latest designer to ditch fashion in favour of a different career – following Helmut Lang, who left the industry in 2005, and now works as an artist, Calvin Klein who left his label in 2002 and now renovates houses, and Rifat Ozbek, who has transferred his opulent aesthetic from fashion into interiors. Then there are 90s stalwarts including Martin Margiela, Jil Sander and Ann Demuelemeester, all of whom have retired from their namesake labels. Demuelemeester was the last of the bunch to leave, at the end of last year.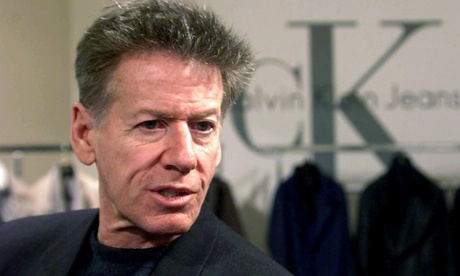 This select band of achievers – like the rare athletes who excel in more than one sport – are clearly talented. But they are also bravely single-minded. Demuelemeester's farewell poem last year, which included the line "I always followed my own path/A new time is coming", says it all. Fashion is a hard world to succeed in and its biannual shows and collections form a merry-go-round that it's tricky to get off. To cash in your chips – most of these names have left, one imagines, with a fairly big pay-out – and walk away from the table is rare.
Not everyone can resist the lure of fashion for ever. Take Hedi Slimane. Now the creative director of Saint Laurent, he left his earlier role as the much-feted designer of Dior Homme in 2007 and spent five very successful years as a photographer. On his retirn to fashion in 2012, those skills have come in handy. He now shoots the clothes he designs for the brand's advertising campaigns. Juggling two careers at once? That's a whole new category of fashion high achiever
guardian.co.uk © Guardian News & Media Limited 2010
Published via the Guardian News Feed plugin for WordPress.