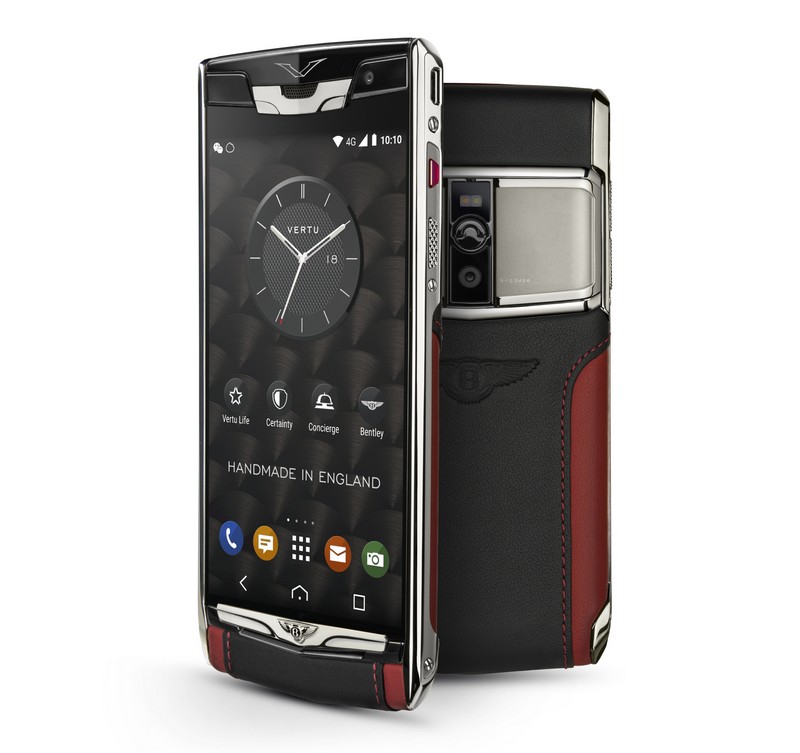 British manufacturer of luxury, handmade mobile phones Vertu and luxury car brand Bentley announced a new product that complements the lifestyle and aspirations of discerning and sophisticated customers. New Signature Touch for Bentley smartphone is the third phone of a five-year partnership: the first was a Vertu for Bentley Signature Touch smartphone launched in October 2014, followed by a Vertu Signature for Bentley 'voice-centric' mobile launched in September 2105.
Featuring two-tone Beluga and Hotspur Bentley leather, with Hotspur stitching, the luxury phone also features knurled side keys, a unique pillow rail and sound bar and a 3D Bentley logo. A special Bentley app delivers exclusive content to customers (tailored events, VIP access and some other special features).
"Based on Vertu's latest, high-performance smartphone, Signature Touch for Bentley balances high-performance technology, dedicated services and peerless build quality and materials and boasts Vertu's most vibrant display ever," says Vertu.
This clarity of image is complemented by the extraordinary sound experience featuring Dolby Digital Plus virtual surround sound. It is Vertu's highest ever technical performance smartphone. Android 5.1 Lollipop promises improved speed and clarity and Vertu's full portfolio of services, which comprise Dedicated Concierge as well as Vertu LIFE and Vertu CERTAINTY packages ensure a seamless user experience. The phone also features the new Lost Phone service, which allows owners to remotely lock and wipe the phone if lost or stolen.
"The Vertu for Bentley phones are designed and hand-made in England, personifying style, elegance and the modern perception of bespoke, underpinned by world-class technology and luxury performance," commented Kevin Rose, Bentley Board Member for Sales and Marketing.
"The Vertu for Bentley products have been a phenomenal success. This is a partnership that has really sparked the imagination of luxury consumers and the models released so far have proved very desirable among our existing global customer base. However, nearly 40 per cent have been purchased by customers new to the Vertu brand," added Gordon Watson, Vertu VP Sales and Marketing.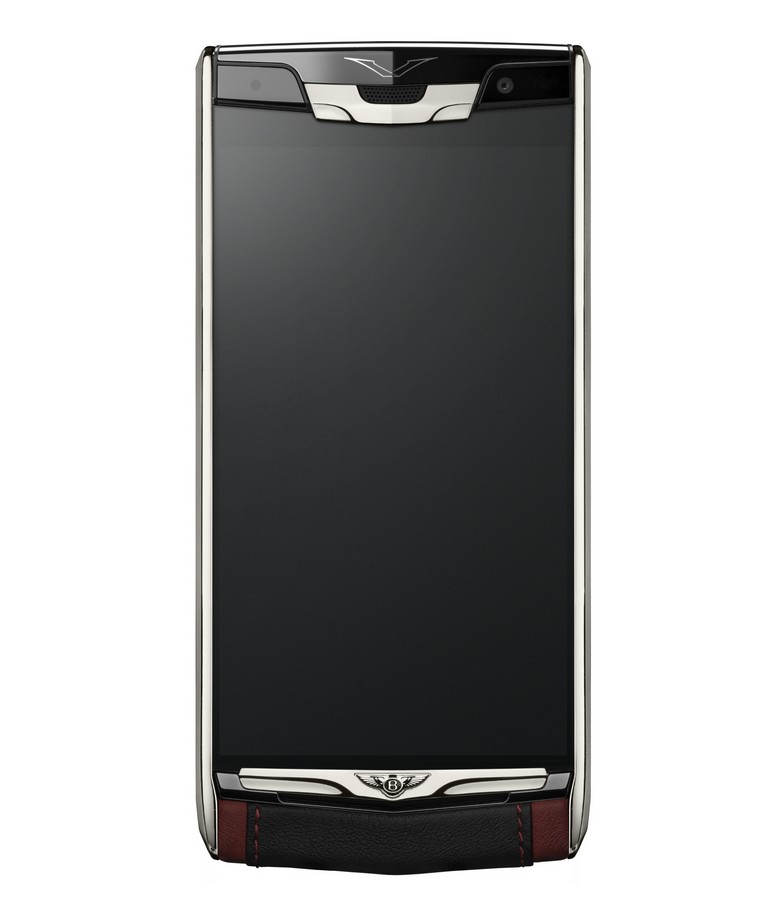 "We are confident that the new Signature Touch for Bentley smartphone, with its unique design, powerful technology and exclusive content and services, will do equally as well."
Following on from the success of the previous Vertu Signature S for Bentley, Vertu's Made to Order option has also been made available on this new model. This allows each Signature Touch for Bentley to be personalised with the choice of eight leather colours and 16 stitching options.