Genuine Apple Lightning Dock with Custom Coating. 7% of sales price given to charity of client's choosing.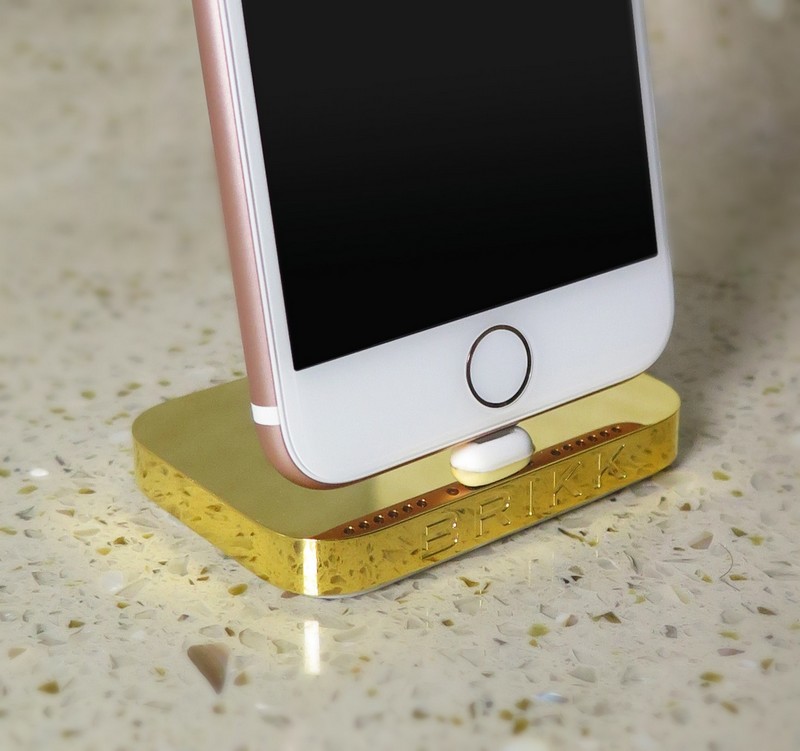 Brikk's original Apple Lightning Dock is polished and coated with a thick layer of a choice of precious metals in the laboratory of Brikk. This might be the best luxury gift of 2016, says the Los Angeles based maker of premium luxury high end technology products.
7% of the sales price of each Lux iPhone Dock is given to the charity of the client's choosing after purchase. A key philosophy of the brand is to promote a 'Luxury Tax' concept to makers and consumers of luxury goods.
The Lux iPhone Dock matches the iPhone and can be used on a desk at the office or on a bedside nightstand. It allows the phone to stay upright and even works with most phone cases. The built in lightning connector allows any lightning port compatible iPhone to be charged or synced.
Connect directly to an electrical outlet with a USB wall charger (not included) or to your computer for sync and charge functions. A built in audio port allows you to plug in your headphones or connect the dock to external speakers using a audio cable (not included). The Brikk logo and related Heptagon emblem are both engraved onto the dock. The Lux iPhone Dock is packaged in a Brikk Lux Protect Case with waterproof hard exterior and opulent velvet interior.