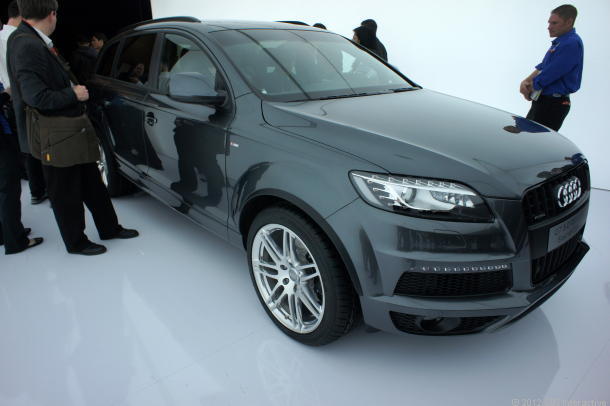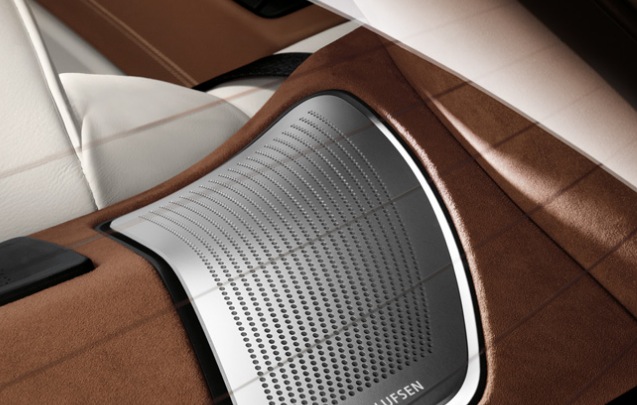 Danish high quality audio and video products manufacturer Bang & Olufsen, together with Audi and Fraunhofer IIS, the main inventor of mp3, launched a 3D sound technology in the car-audio segment. The 3D audio solution has been introduced in an Audi Q7 Concept Car unveiled at the 2013 Consumer Electronics Show. The audio system aims to define the next major step forward for in-car sound systems.
"The 3D acoustic dimension of music recordings is reproduced more naturally and more inspirationally than ever through 3D sound. This produces an airiness and openness of the acoustics which corresponds to human hearing," explained Denis Crede, head of sound system development, Audi AG.
"Bang & Olufsen Audio Systems for cars are widely renowned for their unique ability to turn a car interior into a real high-end listening room, and with the addition of the 3D sound algorithm and associated speaker units and amplifiers in this Audi Q7 Concept Car, we add a new important emotional dimension into the listening experience. Extending beyond the small confined space of the vehicle cabin, the available sound experience now ranges all the way from a very big and open sense of space to the purist setting such as a control room of a recording studio," says Bjarne Sorensen , Senior Manager Car Concept Creation and Communication.
"Based on the know-how from our research and development in 3D audio, the Advanced Sound System of the Audi Q7 Concept Car not only creates an impressive dimensionality and spaciousness, which dissolves the geometry of the car. It also reproduces the genuine richness of the music with ultimate precision for an unrivalled music experience. We are very pleased with the opportunity to develop such a unique sound system together with Audi and Bang & Olufsen," commented Harald Popp, head of the Multimedia Realtime Systems department of Fraunhofer IIS states.
The concept car has 23 active loudspeakers and more than 1500 watts of amplification power, driven by a new 23 channel DSP Most amplifier. The loudspeakers have been specially selected to complement the architecture inside the car and create the unique sense of listening to music inside a concert auditorium.
All loudspeakers are covered by high-grade aluminum grilles that reflect the excellence inside the car. In addition, the two dashboard speakers use Bang & Olufsen's patented acoustic lens technology for accurate sound reproduction.