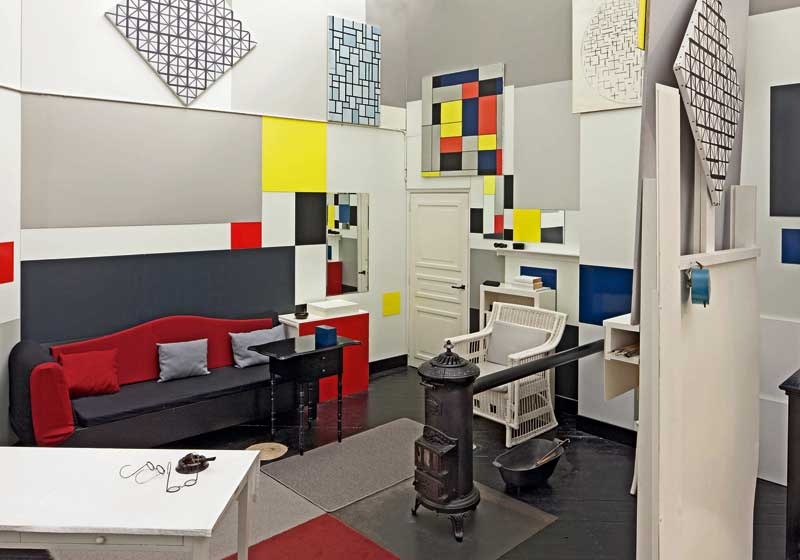 Tate Liverpool museum marks the 70th anniversary of Piet Mondrian's death with "Mondrian and his Studios" spectacular exhibition, with a life-size reconstruction of his Paris studio being a highlight.
Taking visitors through Paris, London and eventually New York, the exhibition tracks Mondrian's personal and aesthetic journey, and finds threads between the two: a major highlight is the immersive life-size reconstruction of his Paris studio, which allows visitors to inhabit not only Mondrian's creative world but also a three-dimensional version of his colourful experiments in painting.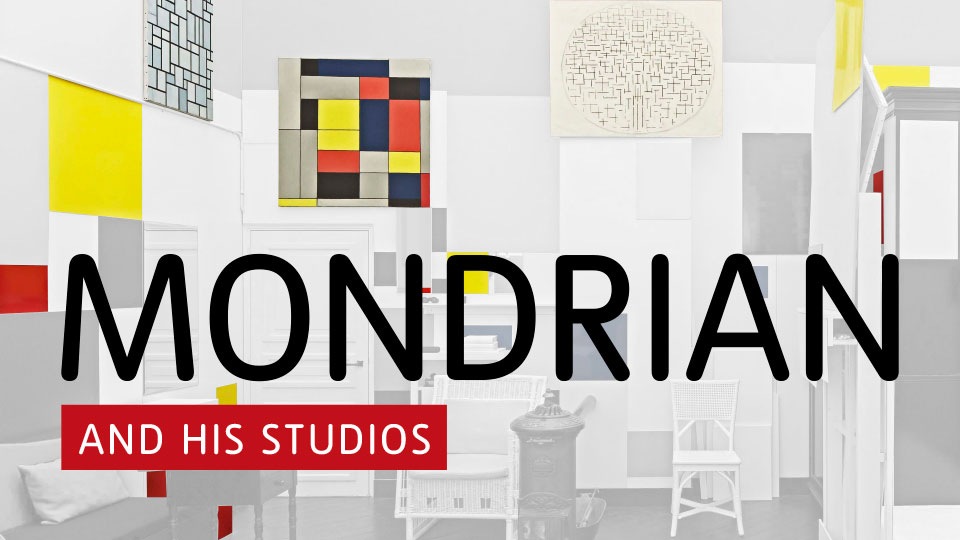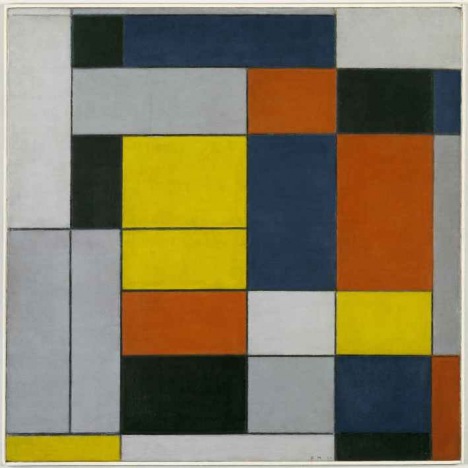 Leaving Paris and his celebrated Rue du Départ studio behind, Mondrian then moved to London, where according to Barbara Hepworth, once again 'his wonderful squares of primary colours climbed up the walls'. Though not insignificant, his stay in London proved brief (1938-1940). Leaving the UK via Liverpool for America, the exhibition includes the passenger list bearing Mondrian's name, and poignantly, his departure point can be viewed out of the gallery window.
Moving to New York would prove his final adventure (he died in Manhattan, aged 71). Now in his late 60s, Mondrian still had time to incorporate even more fully the syncopated rhythm of jazz, and boogie-woogie in-particular, into his practice. Including record sleeves, those vibrant trademark colour planes from his studio walls and a film made by his friend and heir Harry Holtzman, this exhibition offers up tantalising glimpses of the master of abstraction's next creative destination.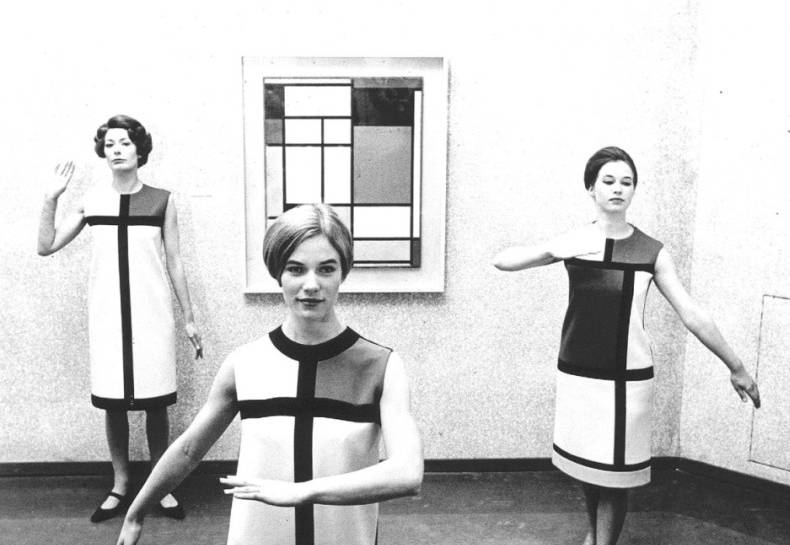 Yves Saint Laurent's Autumn/Winter 1965 collection and the 'Mondrian' cocktail dress made Piet Mondrian's abstract lines and coloured squares even more famous.
Mondrian and his Studios runs until Sunday 5th October at Tate Liverpool, Merseyside.
Mondrian and his Studios
Tate Liverpool: Exhibition
6 June – 5 October 2014