Fiat's Maserati to make second new model at plant near Turin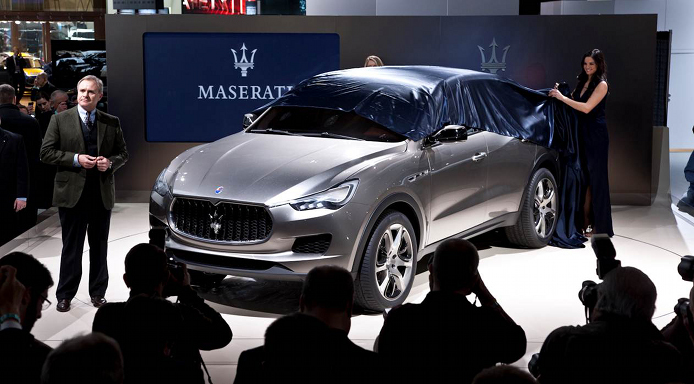 The luxury sports car brand Maserati will add a new model to its product line-up, aiming to reach an annual production rate of 50,000 cars by 2015. The new Maserati model is a large luxury sedan to compete with BMW AG's 5-series among others. It will be built at Maserati's smaller plant near Turin where Maserati invested EUR500 million to upgrade the facility.
The Maserati SUV is due to go on sale in the second half of 2013. Maserati's latest investment in its Italian factories comes amid fears among political and union leaders of the decline of the country's importance to Fiat after taking control of Chrysler.
Maserati will also start making the Alfa Romeo 4C GTA, a two-door sports car, at one of its factories. Fiat wants to use the car to spearhead Alfa Romeo's return to the U.S. next year. From May 2013, Fiat aims to produce up to 2,500 of the new Alfa Romeo cars a year.