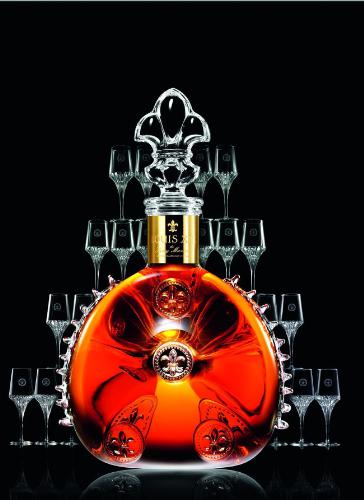 The price of LOUIS XIII Le Jeroboam rise up at € 32,000 (estimated at € 20,000) setting a new record at "La Part des Anges"charity gala held at Castle Brillac (Charente, France), an auction organized on behalf of the French Red Cross and the Ark of Charente.
For 7 years, Cognac Houses have selected extraordinary prizes among their treasures. This year, Rémy Martin House of Cognac offered one LOUIS XIII Le Jeroboam.
"I know the Cellar Masters who took part, generation after generation, intothe making of this beautiful LOUIS XIII decanter which pays tribute to the greatest moments of the twentieth century. It is a pleasure to have this Jeroboam steeped in history, and to support such charity purpose," said the buyer said.
LOUIS XIII Cognac is the magical result of the strong and timeless complicity that has united viticulture and Rémy Martin for over130 years. This elixir of 1,200 eaux-de-vie, aged from 40 to 100 years old, all produced from the soil of Grand Champagne in the most precious plots of vines of the Cognac region is the most appreciated by Cognac top connoisseurs.
Masterpiece of the LOUIS XIII collection, Le Jeroboam is four times the capacity of the regular LOUIS XIII. Each decanter isindividually fashioned by a team of nine crystal craftsmen, among the most qualified – at Cristallerie de Sèvres. As it was in the past century, LOUIS XIII confirms its status among the luxury icons.