Sports timekeeping has long been Omega's native talents. It's been 80 years since the Swiss watch manufacturer first timed an Olympic Games, and as Official Timekeeper for London 2012, OMEGA beared witness to Olympic glory by hosting a series of star-studded parties at its London residence from July 28 to August 20.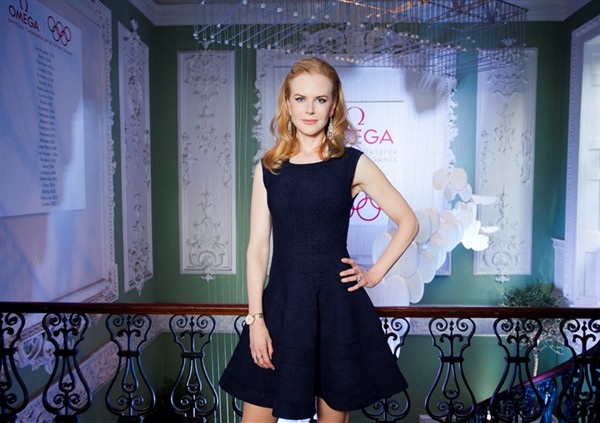 OMEGA ambassador Nicole Kidman, violinist Vanessa Mae, and heptathlete Jessica Ennis graced the Omega's London residence, specially decorated for the events. The house's different sections paid tribute to Omega's core collections. Ladymatic Lounge, Hour Vision atelier, or the space-themed Speedmaster Bar were furnished to recall the design, tones and themes of the watch collections.
To mark the title of the Official Timekeeper for London 2012 and 50 years since the Rolling Stones became a band, OMEGA has released an extended Olympic Games-themed television commercial. The footage featured the Rolling Stones' classic hit "Start Me Up", remixed especially for the commercial by producer Don Was.
The on-screen footage features Chinese diver Qiu Bo, U.S. swimmer Natalie Coughlin, British heptathlete Jessica Ennis, U.S. sprinter Tyson Gay, South African swimmer Chad Le Clos and U.S. pole vaulter Jenn Suhr — all Olympic hopefuls and OMEGA brand ambassadors. The focus is on the athletes' routines and concentration in the pivotal minutes and seconds before competition, a moment in time for each athlete that can set the tone for a potentially life-changing performance.