Parisian Le Bon Marche Rive Gauche celebrates its 160th Anniversary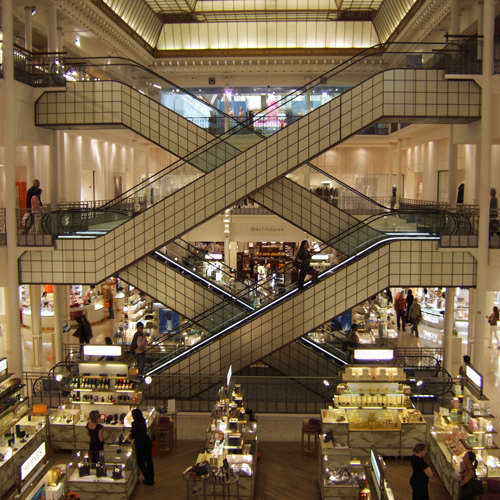 Le Bon Marche Rive Gauche, France's first department store and one of the most prestigious stores in the world, celebrates its 160th anniversary. When created in 1852, Le Bon Marche Rive Gauche established a new concept of selling, creating the world's first department store. In 1994, the store was acquired by luxury goods company, LVMH Moet Hennessy Louis Vuitton.
The store's celebration begins September 24th and will last until December 31st. French actress Catherine Deneuve will host the opening event on September 24th, the eve of Paris Fashion Week.
During the three-month long celebration, the store will be honoring its 160th birthday in all of its departments. The entire store will be decorated in spectacular style with exhibitions that will present the Le Bon Marche brand's rich history, along with 600 contemporary creations designed especially for the occasion.
In addition, 160 brands have been chosen to offer one of their iconic creations to pay homage to the 160th anniversary of Le Bon Marche Rive Gauche. Highlights include Fendi, Diane Von Ferguson, Tory Burch, and Isabel Marant etc.