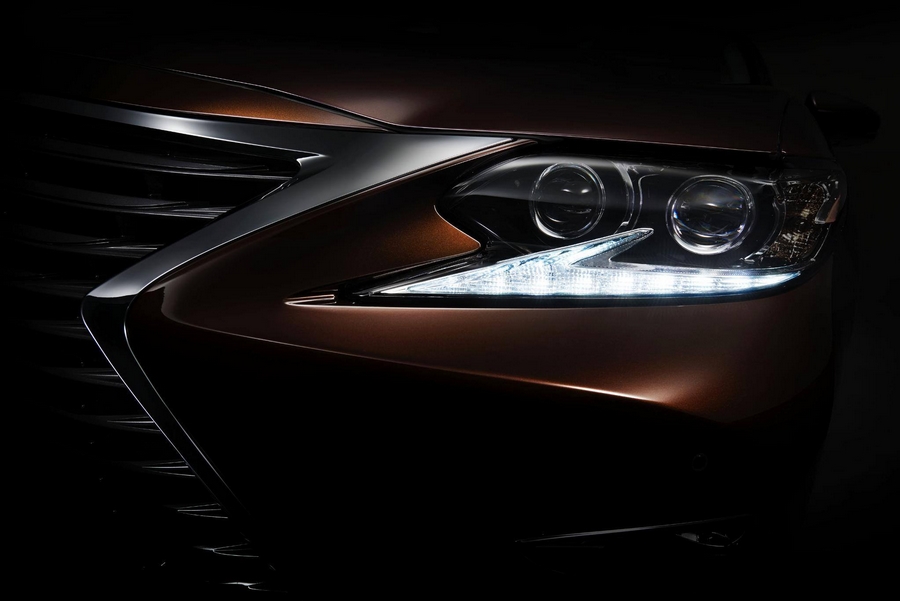 Lexus, the luxury vehicle division of Japanese automaker Toyota, has released a single teaser shot of its new 2016 Lexus ES to be presented at Shanghai Auto Show 2015. The sixth-generation ES will go on sale from Fall "providing quality beyond expectations and luxury without equal."
Since the introduction of Lexus ES in 1989, more than 1.7 million cars have been sold globally. According to Lexus, the new model will maintain its classical elegance while conveying a more dynamic experience and luxurious craftsmanship. The teaser offers a clue about a new headlight design and a more aggressive front grille with the now-standard hidden bumper.
The new Lexus ES luxury sedan will make its global debut at Auto Shanghai 2015 on April 20, 2015.