Cartier timepieces transformed into jewelry: wild animals epitomize the art of changing gracefully.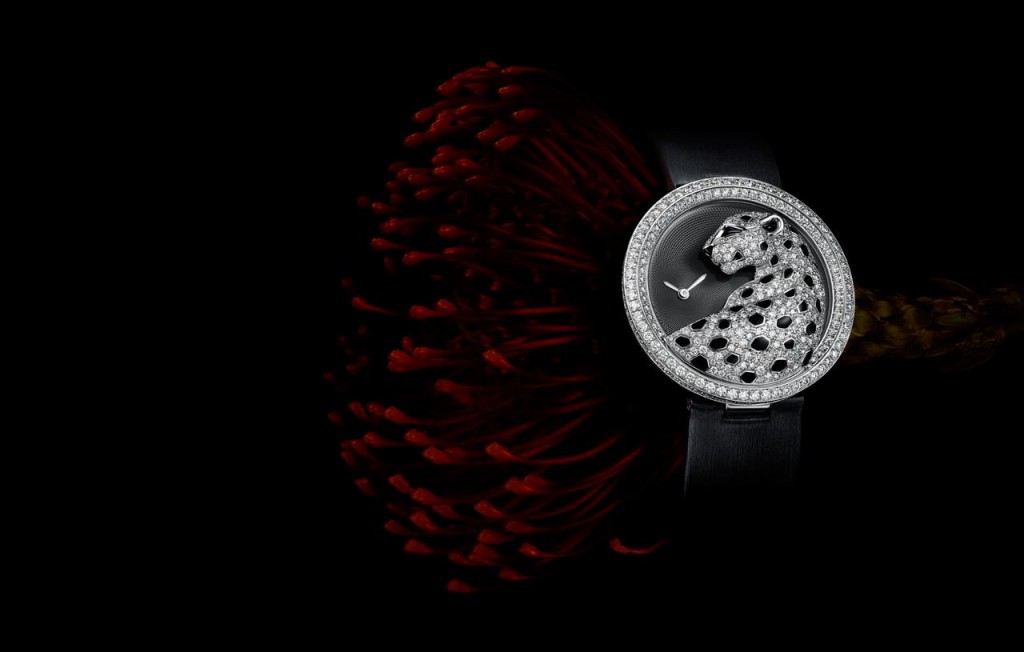 Precious watches that turn into brooches, bracelets and necklaces are the dream come true for a passionate about fashion and Haute Horlogerie. For Geneva's Salon International de la Haute Horlogerie (SIHH 2013), Cartier (founded in 1847 in Paris), one of the world's most esteemed and respectful companies in the luxury goods industry, unveiled a collection of jewelry watches based on the metamorphosis and animal themes. Panthers, parrots, turtles, snakes, and peacocks invaded discreetly the Cartier's booth. Time appears and disappears unpredictably: a surprise effect in these watches, which hide secrets behind their exteriors set with exceptional stones.
Enchanted animals in grey gold and birds set with diamonds and precious stones were included in Les Heures Fabuleuses de Cartier collection, a range made up of 41 pieces, including 23 special designs. Cartier pictures a metamorphosis of time, watches that can play any role, now a brooch, now a pendant, now a watch — or all three at a time.
The line includes "Cartier Panthère Divine Watch" (Panther in rhodium-plated 18K white gold set with brilliant-cut diamonds, enamel spots), a paved version for "Cartier Tortue Secret Watch" (Silvered flinqué dial, with translucent lacquer, brilliant-cut diamond marker, hands in rhodium-plated steel; Case in rhodium-plated white gold, set with brilliant-cut diamonds, eyes set with emeralds), and "Cartier Peacock Motif Watch" with a brooch in 18K white gold: peacock in 18K white gold set with brilliant-cut diamonds, eye set with a sapphire, plus a flower in ruby crystal, a leaf in carved nephrite jade.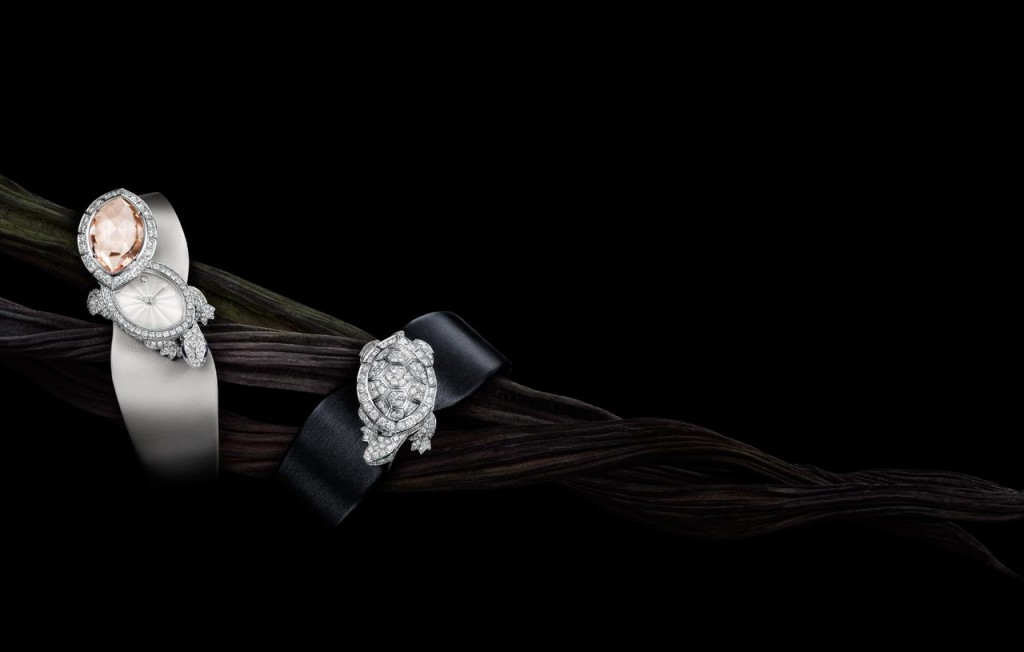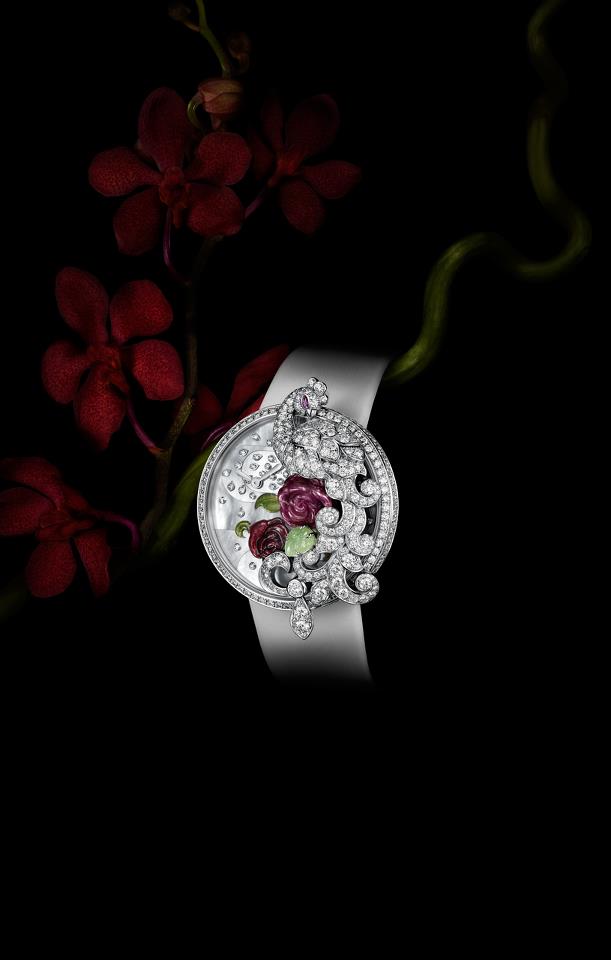 At SIHH 2013, Cartier unveiled also Les Heures Mystérieuses collection. Mystery clocks, with hands that appear to float on the
dial, have been part of the Cartier heritage for more than a century. The mystery that was developed by the expertise of our
workshops is extended into two new watches with Fine Watchmaking movements: Rotonde de Cartier Mysterious Double Tourbillon
and Rotonde de Cartier Mysterious Hours.