Karl Lagerfeld creates the logo for Sofitel's latest boutique outpost in Singapore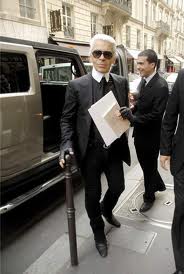 To mark the opening of a Sofitel So label property in Singapore city, French luxury hotel brand Sofitel Luxury Hotels has commissioned Karl Lagerfeld to design the emblem of the new Sofitel So Singapore.The emblem will symbolise the hotel's new and original style, unique to Sofitel So Singapore, and appear on a range of exclusive objects available for clients during their stay.
"I am very proud to announce this inspirational collaboration, which is a perfect illustration of Sofitel Luxury Hotels' ambitions with regard to excellence and elegance. His exceptional creativity and talent will confer on our emblem the ultimate touch of refinement and enhance our concept," said Robert Gaymer-Jones , CEO of Sofitel Luxury on the partnership.
Sofitel So is the 'designer hotel' label featuring trendy hotels in contemporary locations, with a focus on the destination. Reflecting a strong flare for design, each Sofitel So hotel combines Sofitel's "art de vivre" with a signature of an international designer from the worlds of fashion or art to present the best of the location. Kenzo Takada provided design direction for the Sofitel So Mauritius, while Monsieur Christian Lacroix added his touch to the Sofitel So Bangkok. Sofitel So Singapore is the third addition globally to Sofitel So's expanding portfolio, while other hotels are currently under way in Mumbai, Rio and Sydney.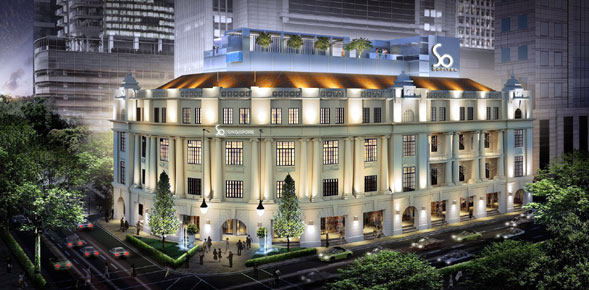 Located at 35 Robinson Road, Sofitel So Singapore's iconic building was first built in 1927 where it remained a telecommunications and postal building till 1992. The five-star hotel property retains its neo-classical facade and some of the existing building structures, while a newer five-storey wing is currently being constructed at the back.
With one of Singapore's most prestigious addresses at the heart of the destination's bustling city centre, Sofitel So Singapore is minutes from iconic landmarks.
The luxury hotel will feature 134 guestrooms including 23 suites. Every room's uniquely-designed theme representing modern Singapore while preserving the building's heritage. The property, which is owned by Royal Group Holdings since 2011, is currently under construction and is scheduled to open mid-2013.