All new IN-EI Collection by Artemide designed by Issey Miyake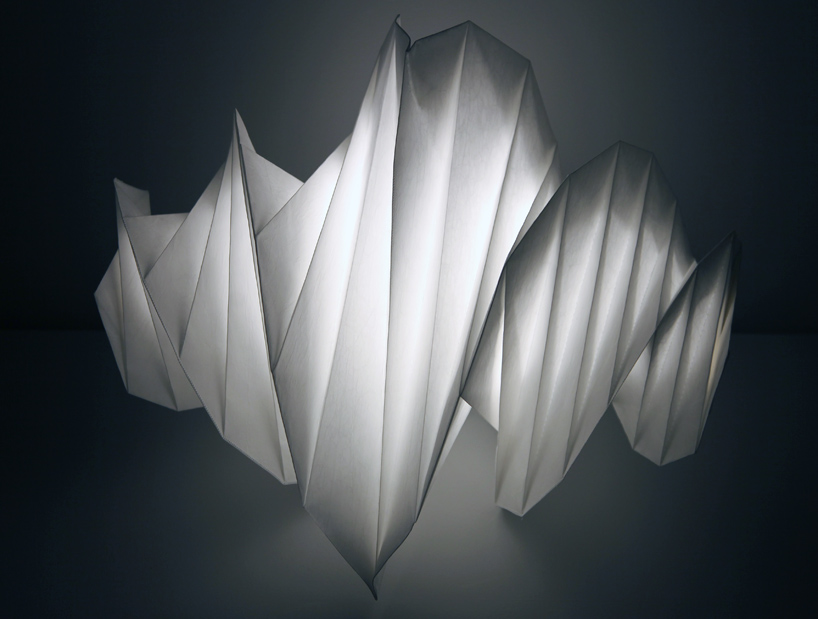 Issey Miyake, the Japanese fashion designer known for his technology-driven clothing designs, and Italian manufacturer Artemide collaborated to create IN-EI, Harmony In Light And Shade collection of free-standing, table, floor and suspended luminaires. IN-EI, Japanese for "shadow, shadiness, nuance", marries Artemide's lighting expertise with ISSEY MIYAKE's innovative approach to material and design.
The partnership of Artemide's lighting expertise with Issey Miyake's innovative approach to materials and design, has resulted in a collection of free standing floor lamps, table lamps and pendants. In collaboration with Artemide's mission and philosophy of The Human Light, similar values and visions can be seen from Miyake's Reality Lab. There, innovation is derived from the intersection of creativity and mathematics. Miyake's original garment project started with a single piece of folded flat cloth, which then takes on 3D shapes. Miyake's technique, known as 132 5, has stretched beyond clothing, a natural extension of the process was lighting.
The innovative meaning of Issey Miyake's 132 5 theorem is found in the numbers. One unique piece of fabric is the foundation for each design. Three stands for tri-dimensionality. Two refers the same piece of fabric that can start to take on one shape, but revert back to its original shape. Five refers to the metamorphosis of turning folded shapes into clothing or objects. The recycled fibers of the shades actually helps reduce the energy consumption and CO2 emissions by 40%.
Constructed out of specially treated recycled material, with the unique ability to diffuse light, these fixtures maintain their shape without the need for an internal frame. Each lampshade is developed using 2 or 3D mathematic principles, whereby light and shade alternate harmoniously. Issey Miyake's unique folding technology creates playful forms, while Artemide illuminates these statuesque shapes using LED's.