Givenchy L'Atelier De Givenchy Immortelle Tribal.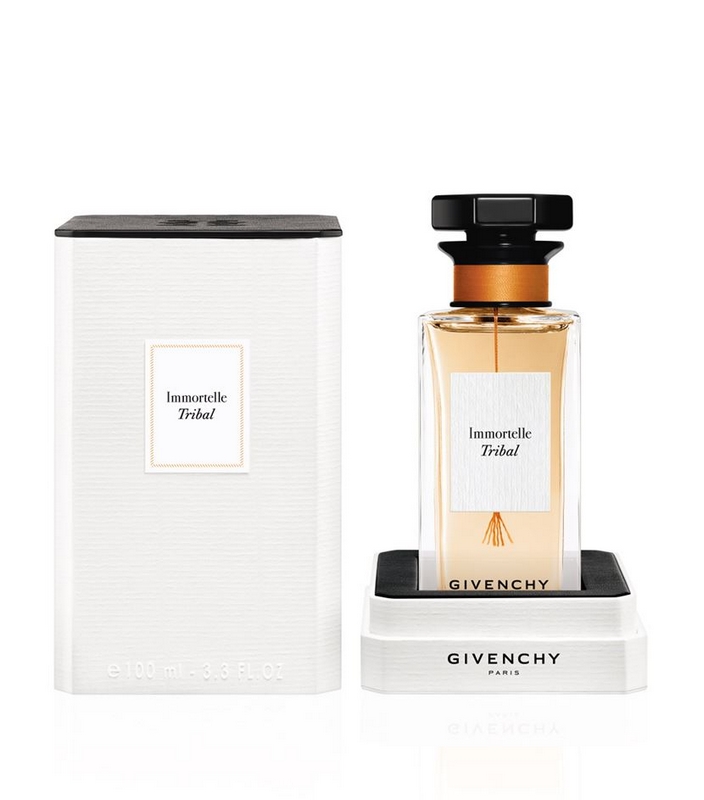 Givenchy perfume house adds a new edition to the L'Atelier de Givenchy collection, the same uber-exclusive range transformed by Cafe Royal mixologist Tiziano Tasso into cocktails with a distinct colour and taste that mirrors the key perfume notes of the corresponding scent.
Givenchy's new olfactory offering is enriched with a new exclusive fragrance dedicated to the Everlasting flower Immortelle/ Helichrysum Italicum, known also as Strawflower or Curry Plant.
L'Atelier De Givenchy Immortelle Tribal is a spicy floral fragrance where this ageless plant is combined with "the freshness of fig leaf and the creaminess of sandalwood". Immortelle encapsulates the summer sun by revealing a solar, spicy and richly faceted heat.
Helichrysum plant produces an oil from its blossoms which is used for medicinal purposes. It is anti-inflammatory, fungicidal, and astringent. It soothes burns and raw chapped skin. It is used as a fixative in perfumes and has an intense fragrance.