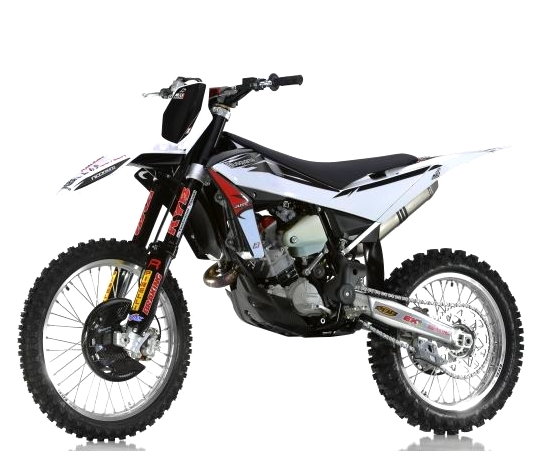 The Husqvarna Racing Kits have been developed for Enduro and Motocross models and enable the enthusiasts to customise their bike, similar to motorcycles used by Husqvarna Factory riders that race in the major international championships.
The kits feature different accessories to suit each model and are selected to suit and enhance style and performance for that bike. For example the "Racing Kit WR 125" consists of Enduro Replica decal, tank filler cap machined from billet Ergal, footrests machined from billet Ergal, and a complete racing exhaust "Husqvarna by ProCircuit"
Made from high tech materials such as carbon fibre and titanium, Husqvarna Special Parts are specifically designed in collaboration with the Husqvarna Racing Department to improve performance and aesthetics.
Kits are available for the WR 125, WR 250-300, TE 250-310 R MY 13, and TE 449-511 ENDURO models. Kits are available for the following MOTOCROSS models: CR 125, TC 250 R MY 12-13, TC 449.