Jaguar F-Type luggage unveiled at Moynat London boutique launch.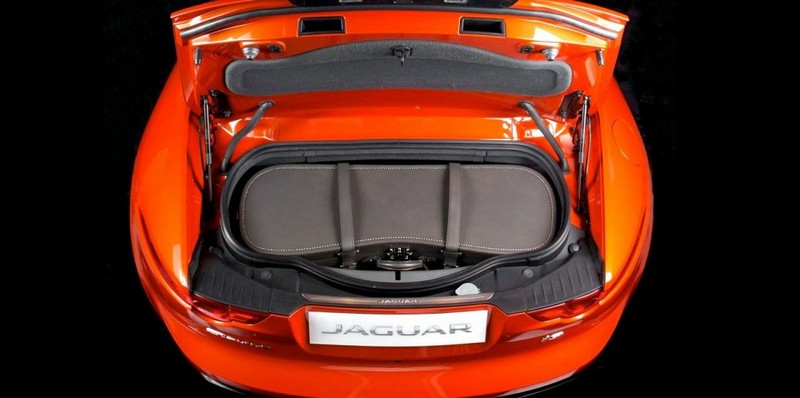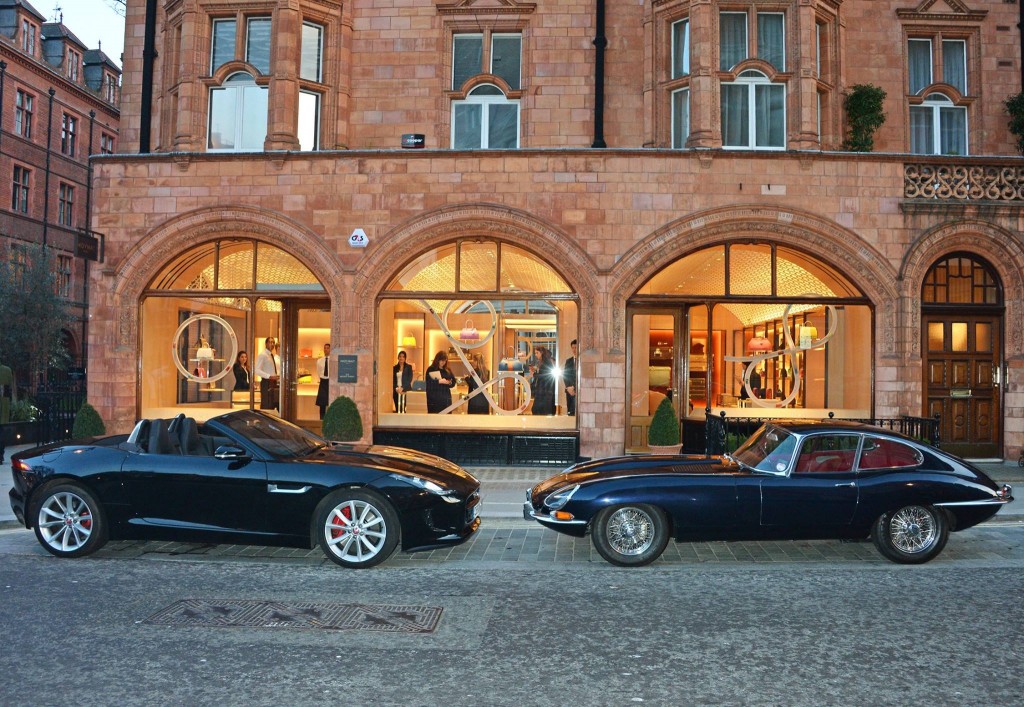 F-Type's limited luggage space is not so limited anymore. Jaguar announced a collaboration with Moynat, French luxury trunk maker, for bespoke luggage. The trunk created for Jaguar to fit in the boot of a convertible F-type was unveiled during the London opening party of the new Moynat boutique.
Beautifully woven into an architectural landmark, the new Moynat Maison de Vente in Mayfair (London) is located where the past meets the present.
French luxury luggage specialist created the bespoke Jaguar F-TYPE luggage during 900 hours of work, using 8 layers of moulded wood. This is then covered by vegetal dyed leather in slate grey to match the car body, lined in mandarin orange colour, the signature colour of Moynat. Inside the trunk, an electric scooter is provided for use in urban areas.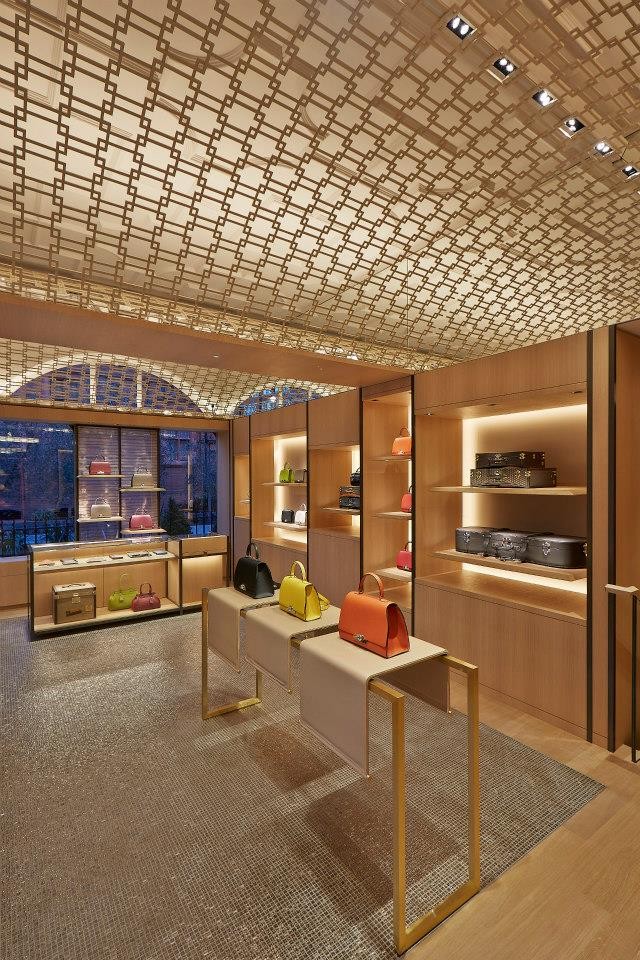 "It was a pleasure to collaborate with Jaguar to create this piece. Our brands share a commitment to beautiful design combined with quality and functionality –qualities which are espoused in this bespoke trunk", said Moynat's artistic director, Ramesh Nair.
Since its inception in 1849, Moynat has become renowned for the production of made-to-measure luggage and travel accessories. The company specialises in designing custom trunks to match the paint finishes and fit the contours of various vehicles. The most famous example is the limousine trunk, patented in 1902, with its curved bottom designed to fit on the roof of an automobile.