New books we love: A Toast to the World's Preeminent Spirit, an entertaining book on the Hennessy saga.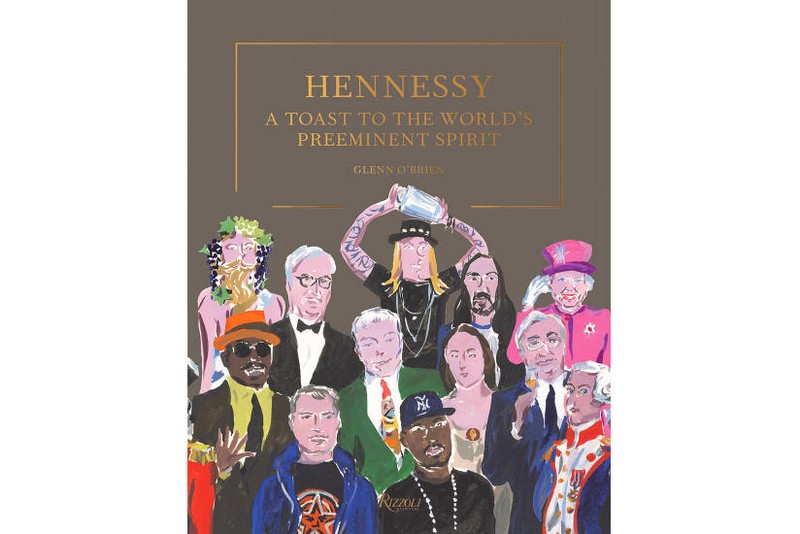 Hennessy history clearly deserves an exceptional telling unlike conventional coffee table books. Lavishly illustrated, "A Toast to the World's Preeminent Spirit" is the first book on the world's most famous cognac producer. Considered a benchmark of excellence, its blends have become icons of refinement and luxury.
The cognac house with headquarters in Cognac, France gave carte blanche to the inimitable Glenn O'Brien, whose distinctive perspective is accompanied by contributions from such cultural luminaries as rapper Nas, designer Arik Levy and street artist Shepard Fairey to reveal the myriad facets of a brand founded in 1765.
Published by Rizzoli, this unique book blends the talents of writer Glenn O'Brien – known for his iconoclastic style and widely followed "The Style Guy" column in GQ magazine – and French painter and illustrator Jean-Philippe Delhomme.
" In Pass the Henny, renowned writer Glenn O Brien invites the reader to discover the history of cognac. The highly entertaining text, filled with extraordinary events and O Brien s irresistible humor, is married with classic cocktail recipes and evocative imagery that conveys the lifestyle of the Hennessy connoisseur through the ages, including the Mad Men of the 1960s and today s stars of hip-hop," says Rizzoli.
Painters, designers, rappers and photographers share their vision of Hennessy and their special affinity with the Cognac house. Their interviews, quotes and anecdotes about favorite products alternate with Jean-Philippe Delhomme's suave illustrations.
Hennessy & Co. sells about 50 million bottles a year worldwide, or more than 40 percent of the world's cognac, making it the world's largest cognac producer. It is owned by Moët Hennessy, which is in turn owned by LVMH luxury group (66%) and Diageo (34%).